One of my favorite fall activities is going to the apple orchard. There is something about walking up and down the rows of trees picking your own apples that is relaxing and satisfying.
If you haven't been to Wilson's Apple Orchard on Highway 1, you need to check it out! At Wilson's, they have other fun activities besides picking apples for visitors and offer a variety of delicious foods that make it such an enjoyable experience.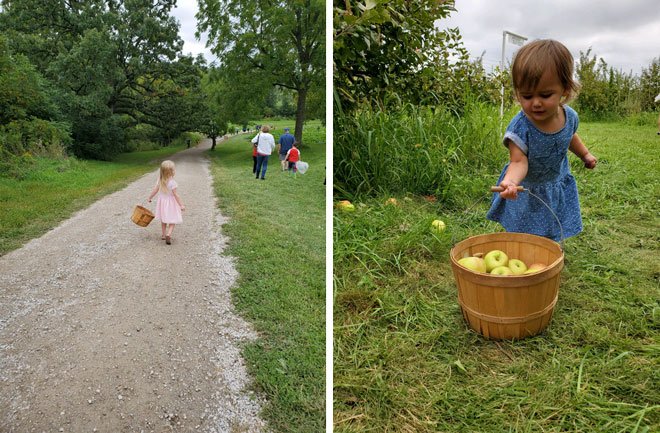 Not only is it fun to pick your own apples, but those just-picked apples are that much more crisp, juicy, and delicious to eat. Everyone has heard the saying – 'an apple a day keeps the doctor away' – although that may not be completely true, apples really are a nutrient-packed food.
We all know they are a great source of immune-boosting vitamin C, and high in fiber to regulate cholesterol and digestive health. Did you know they are also a good source of B vitamins?
B vitamins help maintain red blood cell and nervous system health.
Apples also contain potassium and phosphorus for an extra nutrient boost to your meal, snack or even dessert.
There are many varieties of apples to suit your tastes – Honeycrisp, Granny Smith, Fuji, Gala, Red Delicious, Pink Lady, McIntosh, Braeburn, Jazz, and the list goes on and on.

My absolute favorite is Pink Lady because it is a little sweet and tart. Just like the long list of varieties of apples, they are a very versatile fruit that can be prepared in many ways. You can eat them plain or use them in recipes to add flavor and nutrients to a dish.
You can use apples in:
salads or sandwiches
stuffing or casseroles
applesauce
cider
served with yogurt dip or nut butter
desserts – crisp, pie, tart etc.
sweet breads/loafs
I really like to pair my apple slices with nut butter, or use fresh apples to make a warm apple crisp or apple loaf for a yummy fall treat!
Try this recipe for a delicious taste of fall:
Apple Bread Recipe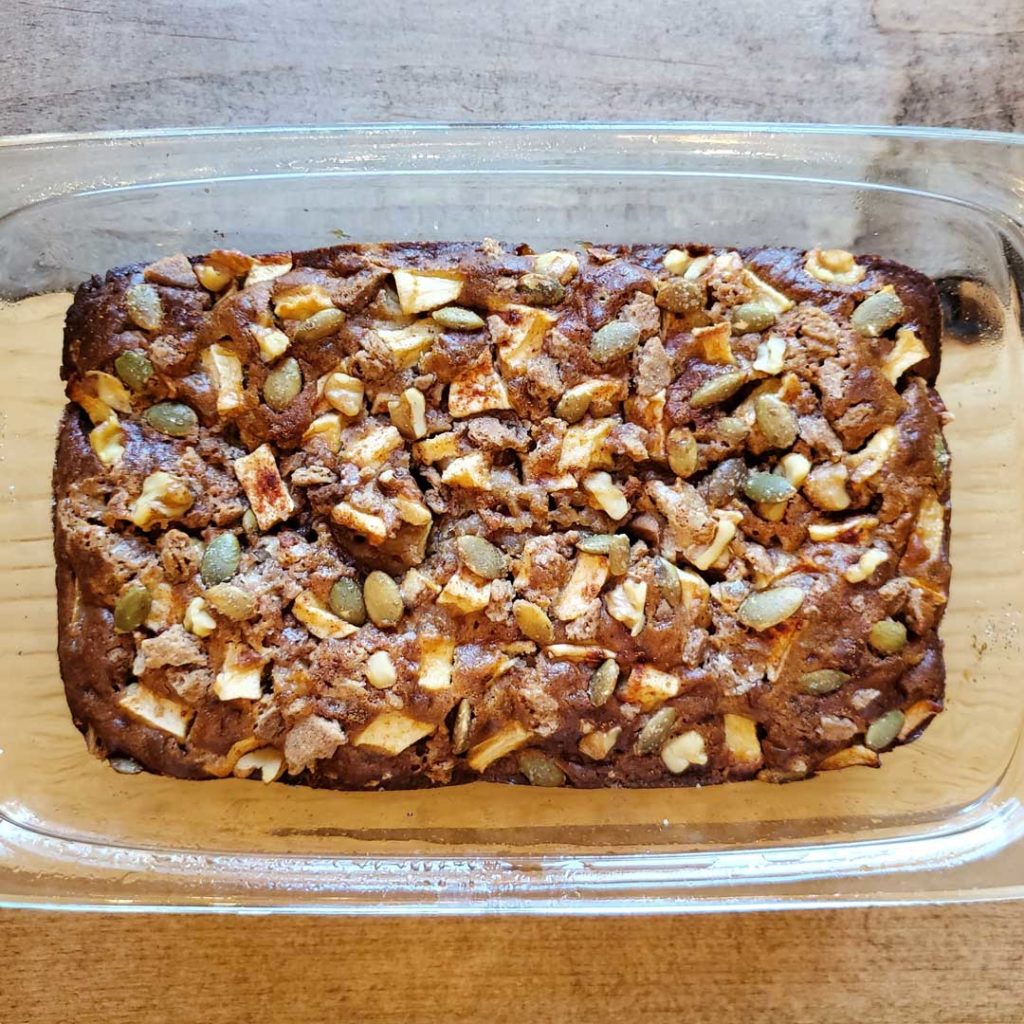 Recipe adapted from: Wellplated by Erin
Yield: 1 loaf
Ingredients
 ½ cup walnut, chopped
 2 cups apples (I used Pink Lady) cored, peeled, diced
 1 ½ cups whole wheat white flour (or whole wheat pastry flour)
 1 teaspoon baking soda
 1 teaspoon cinnamon
 1 teaspoon nutmeg
 ¼ teaspoon kosher salt
 ½ cup unsweetened applesauce
 2 tablespoons canola oil (or light olive oil, or melted & cooled coconut oil)
 2 tablespoons milk (I used almond, but any milk is fine)
 ½ cup granulated sugar
 1 large egg
 1 teaspoon pure vanilla extract
Toppings (optional)
 1 teaspoon sugar
 ¼ teaspoon ground cinnamon
 ¼ teaspoon ground nutmeg
 ½ tablespoon walnuts, chopped
 ½ tablespoon pumpkin seeds
Instructions
Preheat oven to 350 degrees F and lightly coat a 8×4-inch loaf pan with baking spray.
In a large mixing bowl, combine the flour, baking soda, cinnamon, and salt. In a separate bowl, whisk together the applesauce, oil, milk, sugar, egg, and vanilla until smooth.
Make a well in the center of the dry ingredients, then add the wet ingredient all at once. Mix in by hand just until combined. The batter was looking be very thick and stiff. Fold in the apples and walnuts. It will be hard to do because the batter is so thick.
Pour the batter into loaf pan. With the back of a rubber spatula, press and smooth the top so it is mostly flat. Sprinkle toppings evenly over the top of the batter.
Bake for 45-60 minutes. Let cool before slicing.
Enjoy!
///
Want to learn about Nutrition Coaching? Schedule a free 30-minute Nutrition Coaching Strategy Session to speak with our Registered Dietitian about your health goals and see if nutrition coaching would be a good fit for you.
Schedule a FREE 30-Minute Nutrition Coaching Strategy Session