Our mission as a training team is to motivate, educate, encourage and inspire people to become their healthiest self. We have developed a unique coaching system that not only allows you to become stronger, leaner and fit but it also helps to build a solid foundation that is sustainable. Our clients learn tools that are realistic and enjoyable that also has a holistic component that focuses on your overall well-being to achieve the best results. Now that we have entered the digital fitness world, our new app allows ANYONE, ANYWHERE to have the ability to train with our certified coaches and live their best life.
Director of Training Services, Lynde Weatherford
BENEFITS OF BASIC ACCESS
With our new health and wellness app, members will be able to get rid of the pen and paper and document their workouts on their phone, sync their AppleWatch, FitBit and MyFitnessPal data into one centralized place, and have 24/7 access to our On-Demand group fitness classes. Once you become a member, we will send you an invitation link to receive access to the Performance App.
Don't have a monthly Performance Health & Fitness membership? No problem! For just $5 per month, you can have access to this amazing app (minus the on-demand group fitness classes) Learn more below.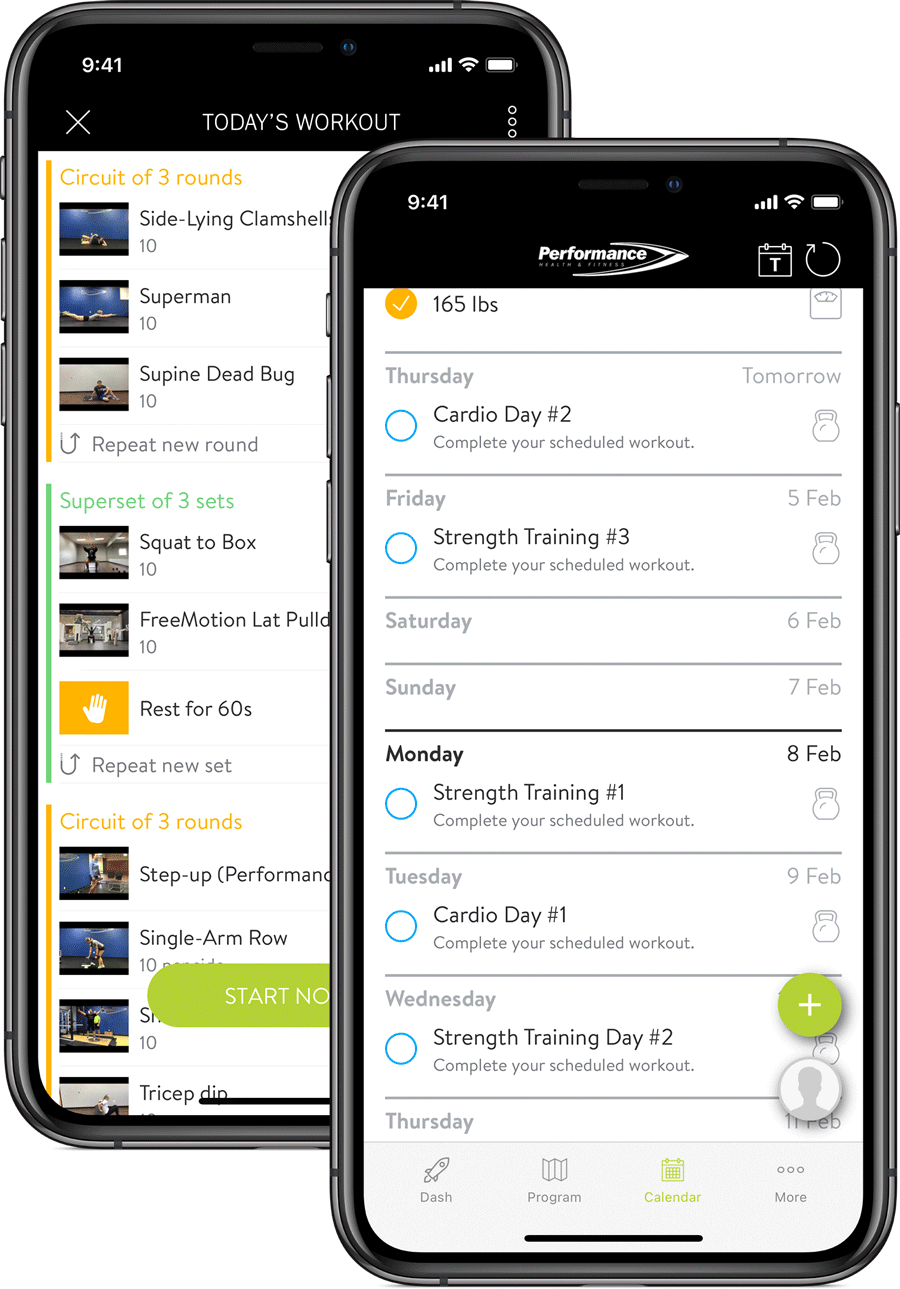 PERSONALIZED DIGITAL PROGRAMMING
Get the benefits of working with a personal trainer that knows you, your unique challenges, and your personal goals – all within a powerful and easy-to-use app.
Custom Digital Programming includes two complimentary virtual sessions with a certified personal trainer (a strategy session + fitness assessment). You will also have 24/7 access to your personal trainer via a 2-way messaging system built into the app.
Ready to get started? Fill out this form and our Director of Training Services will get in touch with you to discuss your questions, goals, and next steps.
PRICING
4 workouts per month | $80/mo
8 workouts per month | $160/mo
12 workouts per month | $240/mo
Performance App Digital Programming