If you're an active older adult or aspire to be, Performance Health & Fitness is the place for you.
We have exercise classes for seniors, workout programs specifically catered to the senior population, and staff certified in training seniors.
Senior Fitness Classes
FIT FOR LIFE
This fun, low-impact, full-body workout is geared at improving cardiovascular fitness, total body strength, balance, and flexibility for the active older adult.
ZUMBA GOLD
This Latin-inspired dance fitness class is designed for the active older adult who wants to join the fitness party. Ditch the workout, join the Party!
CYCLE & CIRCUIT FOR LIFE
7-8 minutes of cardio intervals on the spin bike intermixed with a muscle circuit for a total of 35-40 minutes followed by core and balance work.
STRETCH & MOBILITY
Stretch & Mobility consists of a complete warm-up of muscles and joints, as well as joint mobility exercises and a total body stretch. Emphasis will be placed on increasing flexibility and joint mobility, decreasing stiffness, and improving the total body range of motion.
Senior Fitness Personal Training
Discover the key to a healthy and happy life.
Our NASM (National Association of Sports Medicine) certified Personal Trainer, Monte Priske, will teach you how to safely and effectively feel young and vibrant through fitness. He takes a holistic approach to health and fitness and is certified in the methods needed to modifying training programs for older clients. In addition to training senior clients, Monte also publishes a free "workout of the week" specifically for seniors. Check them out at performanceforhealth.com/senior-fitness >>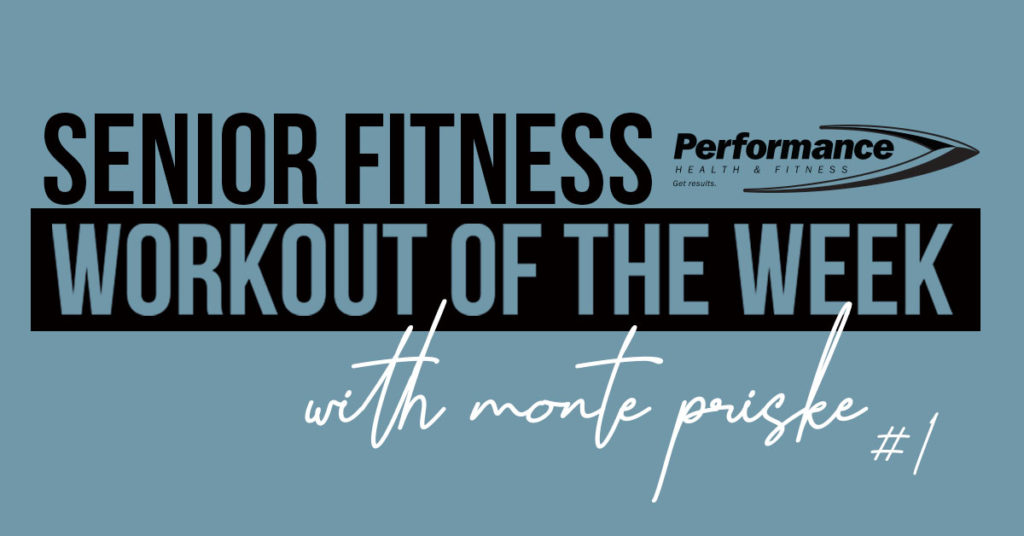 Interested in learning more? Contact us about our Senior exercise classes (included in all membership types) and request a complimentary 7-Day Trial Membership, or Senior Personal Training (offered in-person and virtually) and request a complimentary consultation.