Need some workout inspiration? Give our Workout of the Week a try! Feel free to modify as needed based on your ability and available time, and reach out if you have any questions about the movements.
THE WORKOUT
Equipment needed: nothing
2-3 rounds of:
30 jumping jacks
5 push-ups
25 high knees
10 situps
7 squats
5 pushups
7 squats
30 jumping jacks
1 minute wall sit
5 push-ups
25 high knees
1 minute rest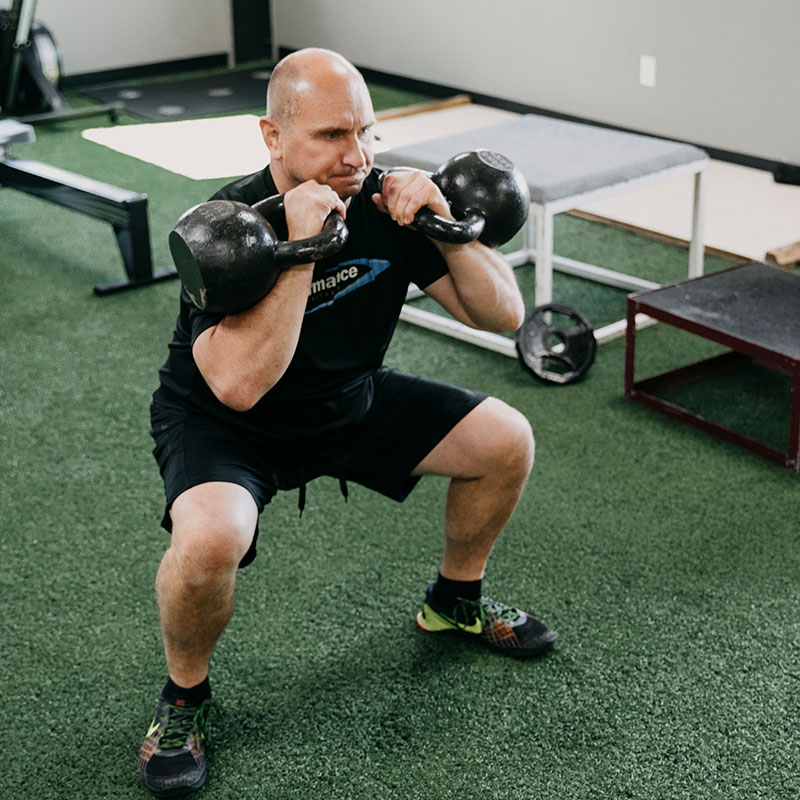 Monte Priske
Personal Trainer, Senior Fitness Specialist
Monte Priske is a NASM-Certified Personal Trainer and NASM-Certified Senior Fitness Specialist. He has a B.S. in Therapeutic Recreation, is a Functional Movement Specialist Level 1 & 2, and is also a StrongFirst-Certified Kettlebell Instructor + Barbell Instructor.
Fitness and exercise have always been a passion for Monte. Throughout high school, he participated in many sports and weight training. In college, he played rugby at the University of Iowa. Monte's adult fitness interests have included running marathons, half-marathons, strength training, and yoga.
READ MONTE'S FULL BIO →