Monte Priske is back with another Senior Fitness Workout of the Week video.
If you understand the value in movement, strength training, and keeping your body healthy, watch these videos and follow along – or share them with someone you care about who could benefit from these workouts.
WORKOUT #05
3 sets of 10 repetitions for each exercise
LEG EXTENSIONS
HEEL TAPS
WOOD CHOPS
JUMPING JACKS
Watch the video tutorial of this workout on our YouTube Channel >>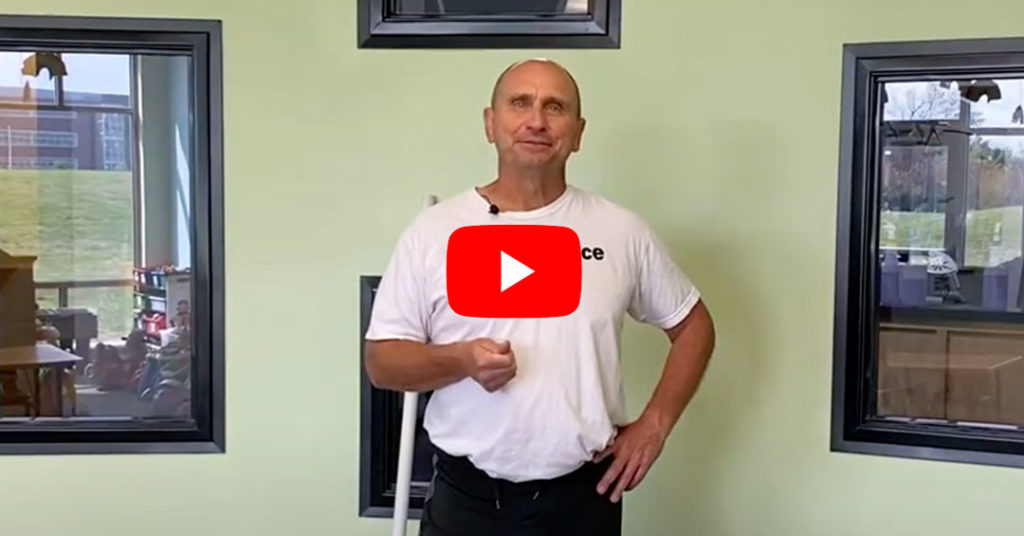 About Monte Priske
Monte Priske is a NASM-Certified Personal Trainer and NASM-Certified Senior Fitness Specialist. He has a B.S. in Therapeutic Recreation, is a Functional Movement Specialist Level 1 & 2, and is also a StrongFirst-Certified Kettlebell Instructor + Barbell Instructor.
At Performance Health & Fitness, Monte trains a wide variety of clients with different backgrounds, health and wellness goals, and capabilities. He has also adapted in a variety of ways to meet his client's needs, including using the space shown in this video to train clients that want an extra level of social distancing and safety precautions. This space has a separate private entrance and is the perfect location to get a high-quality personal training session while limiting exposure to other individuals. *Monte wears a mask and maintains adequate distance while training clients.
Want more Workout of the Week videos? See our full workout video archive >>
///
Want to learn more about Personal Training, Health Coaching, Nutrition Coaching, TEAM Training, or Senior Fitness/Senior Personal Training at Performance Health & Fitness? Sign up for a FREE 30-Minute Strategy Session with a certified personal trainer and we'll help you find the resources and information needed to reach your personal goals.
Complimentary Initial Consultation Request