I stand looking in the mirror after getting dressed in the morning. I notice my bra seems to be fitting a little snug.
Is that side boob? Are my boobs supposed to be squished together like this? How in the heck am I supposed to know how my sports bra should fit? I mean it holds them in place, well somewhat, and I don't have under boob. I guess it will have to do because who wants to go try on bras and where would I even start looking for a sports bra.
I'm sure these things have crossed your mind once or twice when putting on your sports bra, while working out, or going on a run.
As we go through life our bodies change. Therefor your breast size might change.
Whether you are an A or a G cup we all need to feel supported.
Here are some guidelines when looking for the best sports bra that works for you and some of my favorites.
First off what do you want to wear it for?

Low impact: walking, yoga, strength training
Medium impact: hiking, skiing, bicycling
High impact: running, jumping, aerobic
Bra's are made in many different ways and provide different support levels.
Encapsulation, compression, compression encapsulation are different methods used to make the breast stay in place. This article from REI is a great resource for more information and photos related to these sports bra styles.

Bra features to consider
Band: The band provides the most support for the bra. Wider bands provide more support than narrow. The band should fit snug. You should be able to fit 2 fingers between your body and the band but no more.
Shoulder straps: As with the band the wider the strap the more support it will provide. You should be able to fit 2 fingers between your shoulders and the strap but no more. The shoulder straps help minimize the up and down movement. Some have adjustable straps which work well for a bigger bust.
Back closure: Some bras are pull over with no adjustable back closure where others have an adjustable back closer. Works well for bigger bust.
Underwire: Underwires help support each breast separately. The wire should lay flat against your ribcage below your breast tissue. It should not poke or pinch.
Woah a lot of info – but keep with me getting to the good part. Now that I have this info how do I know what size to get?
Step 1
Measure your rib cage just below your breast. The tape measure should lay flat on your rib cage and you should be able a to breath normal. Round down to the nearest inch. Compare on a band size chart can be found on the web.
Step 2
Bust size-measure around the fullest part of your breast. Tape should be flat on back and round up to the nearest inch.
Step 3
Cup size-Subtract your rib cage and bust size and that will give you a inch which is your suggested cup size. If you are between sizes round up.
Now that you know your size try some on!
You should have no chafing. Check your arm pits, rib cage, and back closures. Put your arms over your head. If the band moves it may be too large.
Cups, your breast should be centered and fully contained in the cups. Wrinkles or puckers suggest it maybe too large. Breast tissues pressed outside the bra may suggest you have wrong cup size or the wrong fit of bra.
Check the support. Jump up and down, do some movements to make sure the breast stay in place They should feel secure.
Some of my favorite bras are:
I use this for my workouts – the Brooks Juno (they used to call it moving comfort). It provides great support with adjustable straps and back closure.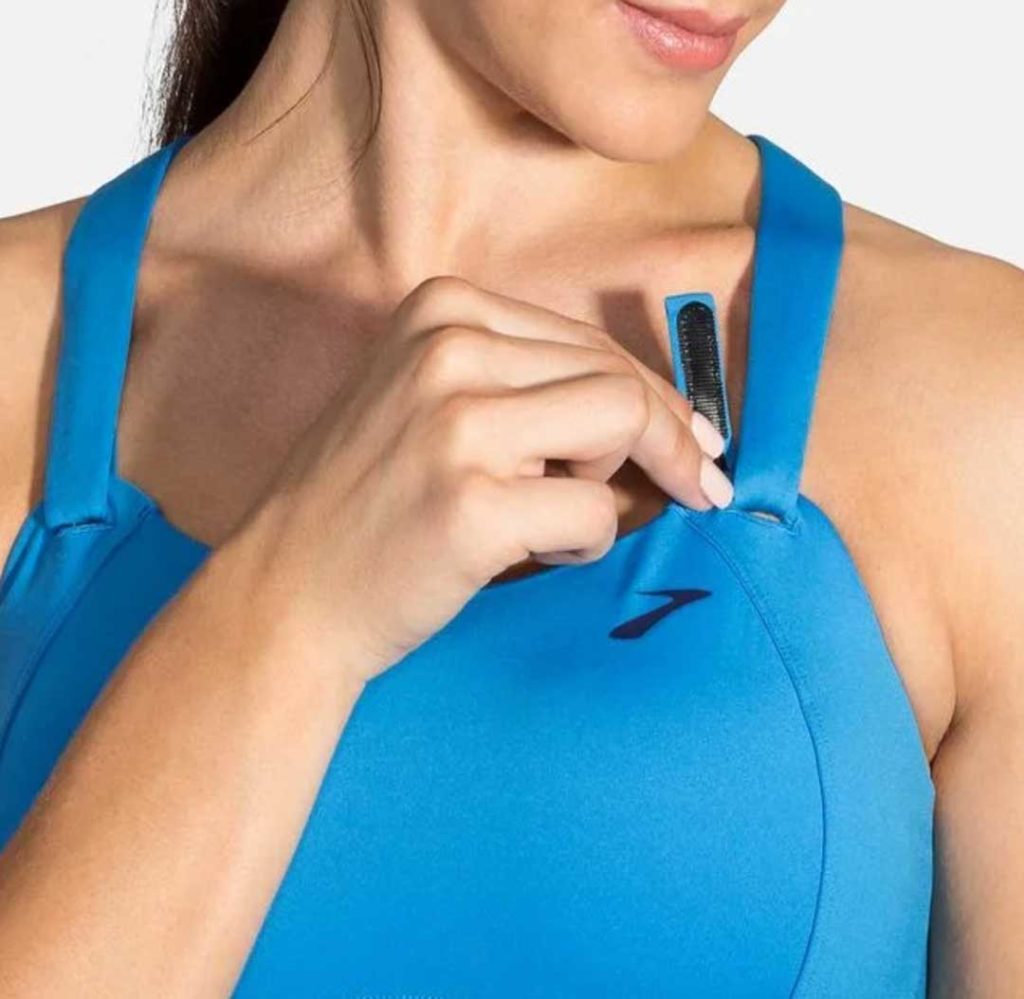 For everyday use I use Energy bra from Lululemon. It provides medium support.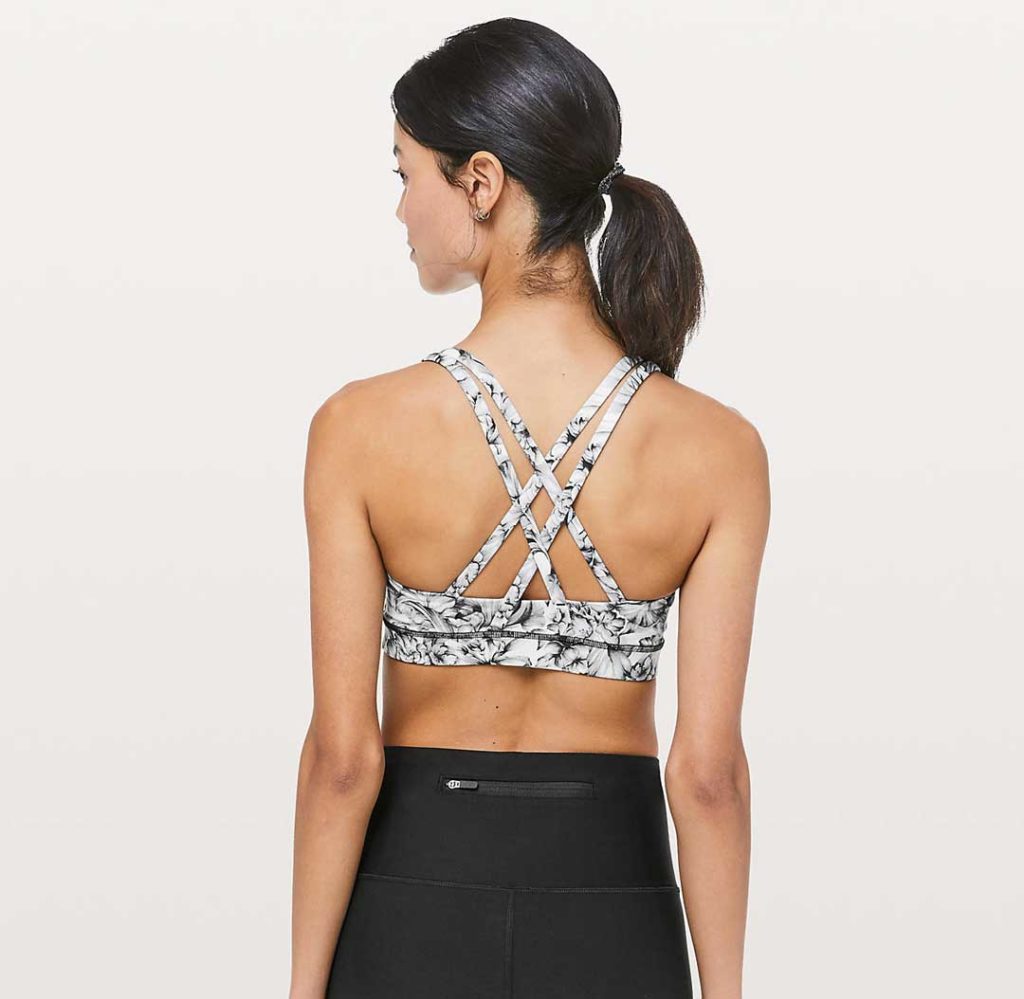 Some other brands I suggest are:
Panache
Athleta
Victoria's Secret
Remember ladies – life is too short to work out in an uncomfortable sports bra!
---
Want to learn more about Health Coaching? Schedule a free 30-minute Health Coaching strategy session and see if it's good fit for you.
Schedule a FREE 30-Minute Health Coaching Strategy Session