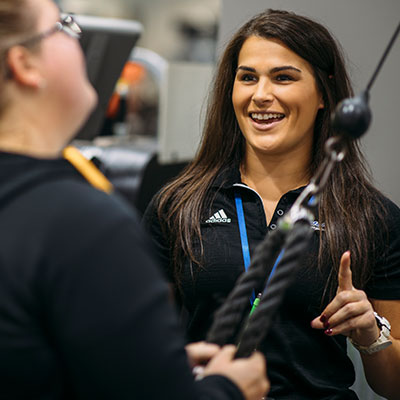 About Lynde Weatherford
Director of Training Services, Certified Personal Trainer & Health Coach
NSCA Certified Personal Trainer; AFPA Nutrition and Wellness Consultant
Lynde has been a personal trainer for 10+ years and couldn't be happier with her career choice. With her parents as inspiration along with her high school years as an athlete, she acquired a true passion for health and wellness. Lynde enjoys showing others what they are capable of to achieve their health and fitness goals. During her years as a trainer, she has been able to help others achieve weight loss, gain muscle mass, live a better quality of life, and teach them skills they can use for the rest of their lives. It is her goal to coach those who think they can't do it to thinking that they can achieve what they want despite what may be currently challenging them. She looks forward to speaking with Performance members to develop an individualized plan of action for achieving health and fitness goals.
Request a Complimentary Initial Consultation
Would you like to schedule a complimentary initial consultation with Lynde? Fill out the form below and we will get back to you within 24 business hours with availability and next steps. These appointments typically last 30-60 minutes and are scheduled in advance. Initial consultations can be conducted in person or virtually.
Strategy Session with Lynde