Marketing & Communications Director, Mary Brown, shows us how to make homemade almond milk in just a few minutes using just 4 ingredients.
A few months ago, I ordered an Almond Cow online after seeing ads on social media. This machine claims to make nut milk in approximately 1 minute using a few key ingredients. I thought I would give it a try and I've been very pleased with the results.

I cannot have dairy, so I would normally have unsweetened vanilla almond milk on hand, for shakes and cereals. I didn't mind it, but the ingredients list is fairly long and includes items that aren't particularly ideal (IMO).

My new almond milk recipe includes nothing but almonds, sea salt, vanilla, and dates.

Watch my video to see how I make this homemade almond milk recipe and give it a try for yourself.
How to Make Homemade Almond Milk
What you'll need:
1 Cup of Almonds (unsalted, whole)
¼ tsp Sea salt (not 1 tsp which I mentioned in the video)
1 tsp Vanilla (not 1 Tbsp which I mentioned in the video)
3 Dates, pitted (or Sopophorous Beans – JK, those are only in Harry Potter and the Half-Blood Prince)
5 Cups of Water
Directions:
Place all dry ingredients in the filter basket.
Attach the filter basket to the top of the Almond Cow and twist.
Fill the Almond Cow base to the MIN line (5 cups) with water.
Add the vanilla to the base and attach the top.
Plug in the Almond Cow and press the start button.
Enjoy!
Additional suggestions:
Keep your fresh almond milk in glass mason jars so you can give them a little shake before drinking/pouring.
Eat the almond milk pulp with some fresh fruit or add to your next batch of overnight oats.
///
Want to learn about Nutrition Coaching? Schedule a FREE 30-Minute Nutrition Coaching Strategy Session to speak with our Registered Dietitian about your health goals and see if nutrition coaching would be a good fit for you.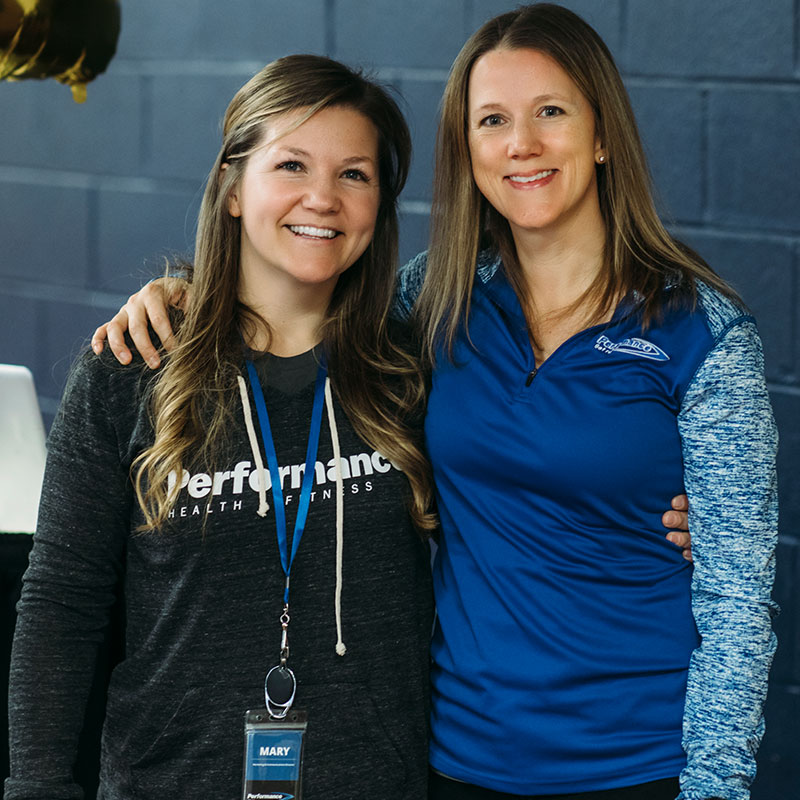 Mary Brown
Marketing & Communications Director
Mary Brown has a bachelor's degree from the University of Northern Iowa and has over 15 years of marketing, advertising, and project management experience. Prior to coming to Performance, she spent several years working for a Boston-based CrossFit Equipment company in their marketing department, which is where she gained valuable working knowledge of brand management, website design and maintenance, and search engine optimization.
When she's not working, she loves to run the trail system by her house in Iowa City and spend time with her family.
SEE ALL STAFF →