Wow!
It seems as though we are already on our way towards ski lodges and cabins to enjoy the indoors while the white snow covers the outdoors – but not so fast – it's still Fall.
Summer is by far my favorite season of the year because I love to go boating and be out in the warm sun, but Fall is definitely my second just because of how beautiful it is. I love the fall colors and wardrobe of cute boots, warm sweaters, and knit caps. 
Achieving an overall healthy well-being is more than just staying consistent with exercise and making sure that you eat all your fruits and veggies. It's also important to go out and enjoy nature and spend quality time with your loved ones.
Planning a low-cost weekend getaway is sometimes all you need to feed your soul and reboot your body and mind for another productive work week.
Every year for the past 6 years my boyfriend and I have been taking weekend trips to Prairie du Chien, Wisconsin to enjoy the beautiful hillsides full of the fall colors. It's only a 2-hour drive and what's really neat is the route takes you through cute little towns for you to enjoy during the road trip.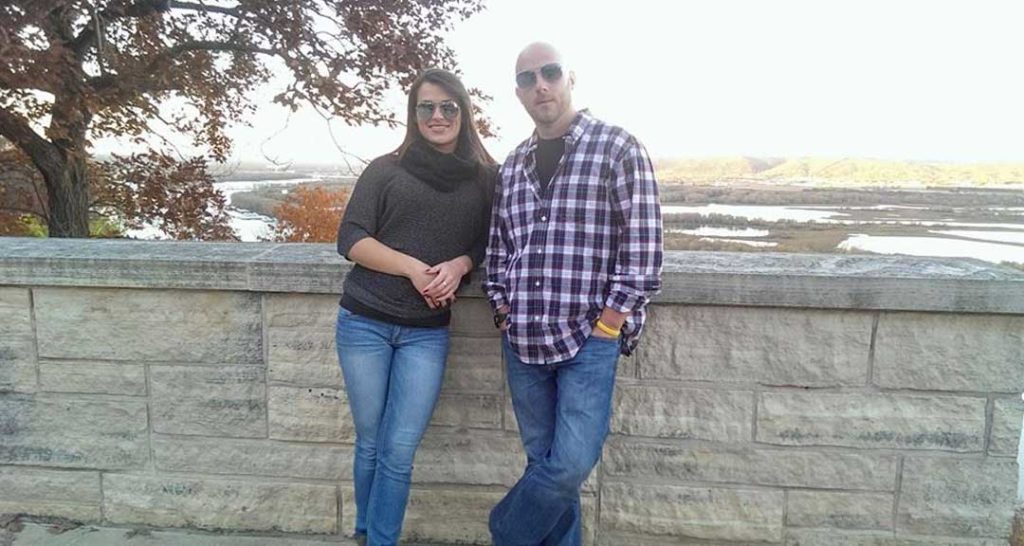 After you get to Prairie du Chien, check out the oldest mansion, Villa Louis. It used to be owned by a fur tradesman and still operates today so visitors can "experience Victorian life during the 19th century as you visit the estate of one of Wisconsin's most prosperous families." During this time of year they even have a tour in the evening in preparation for the Halloween Holiday, how spoooooky.  
Another great day trip suggestion would be Harpers Ferry, Iowa, where you can hike the historical Effigy Mounds. This is definitely a hike and you should wear your boots because it is not paved. Also, make sure to wear comfortable clothes as you will be walking as least a mile or two. The effigy mounds are historical Native American burial grounds that are shaped like animals. There is a short video (Effigy Mounds National Monument: Sacred Lands & Waters >>) that you can watch before you hike the mounds to learn their significance. It's very interesting and I highly recommend it.
On your way out of town, stop at Pikes Peak State Park in McGregor, Iowa to walk another couple of trails. Here is a picture of the Wedding Veil Falls in the winter. 
Before you leave you also need to eat at Fort Mulligan's Grill Pub to splurge on some cheese curds and a Spotted Cow (you've earned it after all that hiking!) which is only available in Wisconsin.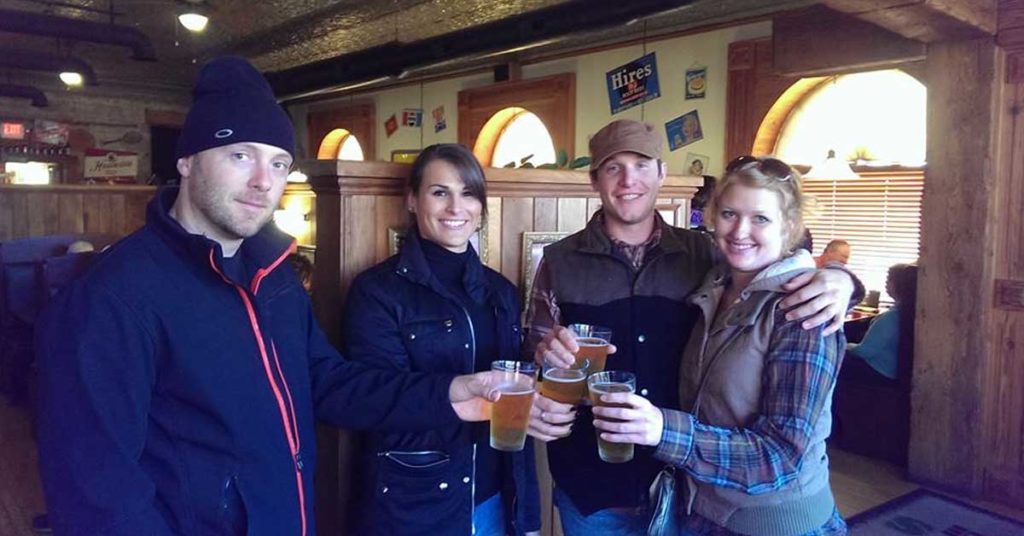 Cheers!