As a health and wellness professional I love to learn more information about other daily habits that we should be aware of to become our healthiest self so that we live long and prosper (tehe). As coaches our mission is to help educate, inspire, motivate and encourage you to incorporate a healthy lifestyle by learning about the truth when it comes to taking care of your body.
This month I wanted to learn more about what we all should be doing to help take care of the largest organ which is….our skin! The summer months are approaching and there has been some conflicting information out there of what we really should be doing to take care of our skin during the summer months.
If you think about it, our skin protects some pretty important organs and bodily functions that if damaged we may be at risk of developing infections or other chronic illnesses and diseases. By educating yourself on how to protect your barrier to the outside world that helps us achieve our goal of becoming our healthiest selves. So let's get to learning!
I decided to interview a local Licensed Esthetician in the area who is also Oncology trained to help me educate you guys on what we should be doing to help take care of our skin.
Tracy Lacina is a member of Performance Health & Fitness but is also the owner of Skin Deep Salon and Spa here in Coralville. She decided to become a Licensed Esthetician because working as a dental assistant for 15 years created some cervical spine issues and she needed a career change.
Why the skin? What should we know about this organ that leads up towards optimal health?
Next to your brain, your skin is the second most sophisticated organ in the body. If you listen to your skin when it whispers, you can avoid hearing it scream later down the road if it gets neglected. It really is your window to your gut, think of it this way, what goes in must come out. One of the many jobs of the skin is excretion, so if you put junk into your body, junk begins to appear on the skin. Diet, prescription drugs, lifestyle can all play a huge role on how the skin reacts.
What daily habit should people complete each day to achieve optimal skin health?
I am a firm believer in being "kind" to your skin. Do NOT over cleanse your skin as that can wash away your skin's natural functions to protect your body during the day. In the morning use warm water and a wash cloth before you put on your moisturizer for the day. At night it is important to cleanse thoroughly, remove sunscreens, makeup, etc. And always always hydrate in the morning and evening to help nourish the skin. Sunblock should be worn everyday even on the cloudy ones.
Should everyone have a dermatologist?
Everyone should make an initial appointment to establish a baseline with a dermatologist, if for no other reason than annual mole checks, it is good to have one on your team. Skin cancer is REAL and we need to do everything possible to avoid the damage from UV rays.
Sunblock vs. Sunscreen?
The main difference lies in the way they protect the skin from UV rays. Sunblock literally BLOCKS the UV rays by forming a physical shield. Sunscreen is just a screen that contains chemicals that absorb UV rays before your skin does. This is where being an "ingredient snob" is helpful. ALWAYS read the labels, if our sunscreen contains ingredients that are going to increase "absorption" do you really want a sunscreen?
What are some skincare household staples?
Cleanser, moisturizer and sunscreen are essentials, from there you can build on serums that address specific skin concerns.
What ingredients should people look out for when they read labels that are health harming?
Everyone should familiarize themselves with the dirty dozen: Fragrances, Phthalates, Triclosan, Formaldehyde, DEA and TEA, Coal Tar Derivatives, Parabens (if you have an estrogen driven cancer) Propylene Glycol, Hydroquinone, Octoxynols, Sodium Laureth Sulfate, Ethel Acetate, Aluminum Mineral Oil/Petrochemicals, Oxybensone. This is a very small list but it is a start. Unfortunately here in the United States we tend to be more "reactive" than "proactive" compared to other countries. We allow way too many harmful ingredients to be used in our personal care products.
Just like other health and wellness tools, your skin is individualized as well. In order to learn more about YOUR skin and what it needs, make sure that you establish a relationship with a dermatologist and book facials with an esthetician to help you gain knowledge about your skin. This will allow you to learn what your skin needs so that you can learn what you need to do to take the best care of it so that your skin can continue to take the best care of YOU!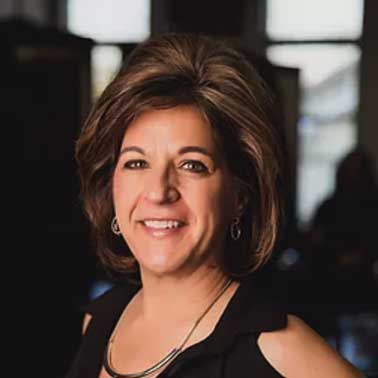 Tracy Lacina
Licensed Esthetician and owner of Skin Deep Salon & Spa
Esthetician for 10 years
Practicing oncology skin care for 9 years
Tracy is the owner and founder of Skin Deep Salon & Spa. The first salon and spa in Iowa to offer services to oncology and other health compromised clients by professionals specifically trained to care for their unique needs.
Tracy was diagnosed with uterine cancer in 1987. She is a DES daughter, meaning her Mother was prescribed DES during her pregnancy. It wasn't until years later that it was learned DES causes cancer and many other health problem for the developing fetus when taken during pregnancy. Following a complete hysterectomy at the age of 23 she was considered cured and fortunately has remained as such ever since.
Her experience as well as many other experiences with friends and family members battling cancer has driven her to create a safe place for individuals facing these health issues. Where individuals can come and be assured that they are in good hands, and with people who care about them and their journey.
///
Want to learn more about Personal Training, Health Coaching, Nutrition Coaching, TEAM Training, or Senior Fitness/Senior Personal Training at Performance Health & Fitness? Sign up for a FREE 30-Minute Strategy Session with a certified personal trainer and we'll help you find the resources and information needed to reach your personal goals.
Complimentary Initial Consultation Request