Latest Alerts:
From the General Manager | December 23, 2020 Update
REGISTERED DIETITIAN SERVICES
At Performance, we want to help you meet your health and fitness goals. A big part of that is understanding YOUR individual needs to help maintain a healthy, well-balanced diet.
Our on-site registered dietitian will help translate nutrition science into practical recommendations that you can use in your daily life. Whether you are an athlete looking for a competitive edge, or an individual interested in weight management, our nutrition coaching sessions can help you meet your goals.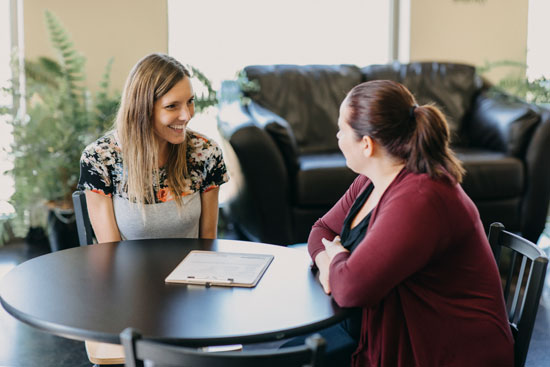 NUTRITION COACHING PACKAGES AT PERFORMANCE
Our nutrition coaching package helps individuals learn what and when to eat. Through nutrition coaching, you will be provided the resources and tools to fuel your body properly for everyday life and physical activity. Our evidenced-based approach is individualized to help you form lifelong habits for success.
Nutrition Coaching can help with:
weight management
muscle gain or fat loss
managing chronic health conditions
improved energy
pre-, during, and post-exercise fueling
composition and timing of meals and snacks
family or child nutrition
prenatal and new mother nutrition
decreasing inflammation
Basic Nutrition Package
$60 
For individuals who want some nutrition guidance, but don't want weekly accountability check-ins
An initial nutrition assessment with our registered dietitian to determine your individual needs and goals to develop a personalized meal plan. 

A follow-up session to discuss the meal plan. 

The 7-day meal plan includes meals and snacks individualized to meet your calorie and macronutrient needs. With education on how to make modifications to meals and snacks provided for additional variety.
Monthly Nutrition and Wellness Coaching
$150 per month 
A maintenance program for those wanting extended guidance, but don't need as frequent accountability. 
Initial meeting with our registered dietitian to determine individual needs and goals to develop or update a personalized meal plan.  

Weekly follow-up sessions with a registered dietitian or health coach (alternating weeks) to evaluate goals, discuss meal plan and develop interventions

Weekly feedback on food logs, and message features by our registered dietitian and/or health coaches for continued accountability in addition to weekly in-person or virtual meetings with our registered dietitian or health coaches.
90-Day Nutrition Coaching Program
$525 for 3 months (or $175 per month)
A twelve-week program of extensive nutrition guidance and accountability to reach specific goals
An Inbody analysis to provide accurate body composition at the beginning of the program and last week of the program to measure body composition changes

An initial nutrition assessment with our registered dietitian to determine your individual needs and goals to develop a personalized meal plan. 

Follow up sessions with our registered dietitian to discuss the meal plan, evaluate goals, and develop interventions. 

Daily check-in's/feedback on food logs and message feature by our registered dietitian (5 days/week) via Slack (or True Coach) to help keep you accountable and make modifications in real-time. 
ADDITIONAL NUTRITION SERVICES
Sports Nutrition Plan
$100
A program for athletes or weekend warriors interested in a personalized nutrition plan for training and race/game/competition day 
Initial meeting with our registered dietitian to determine individual needs and goals to develop a personalized training nutrition plan. 

A follow-up meeting to discuss training nutrition plan.

Training nutrition plan includes pre-workout, mid-workout, and post-workout snacks and meals for training days and race/game/competition day, and hydration plan. 
Team Nutrition Presentations
Complimentary
The impact of nutrition on athletic performance is an important part of success in training and competition. Our dietitian can personalize nutrition-based presentations related to the needs of specific sports. These coaching presentations include recommendations for pre-, mid-, and post-exercise meals, snacks, and fluids needed for proper fuel and recovery.
Long-Term Care Facility Consultation
Complimentary Site Visit and Custom Quoted
Our qualified dietitian has expertise in multiple health conditions in the long-term care setting and has experience working with several long-term care facilities in Eastern Iowa.
Our nutrition consulting services include, but are not limited to:
assessment of residents' nutrition status

medical nutrition therapy/interventions and recommendations

complete quarterly and annual assessments

monitoring of weekly and monthly weights

monitoring of skin integrity

guidance in foodservice management

menu review

therapeutic and modified diet compliance

meetings with interdisciplinary care teams

care plans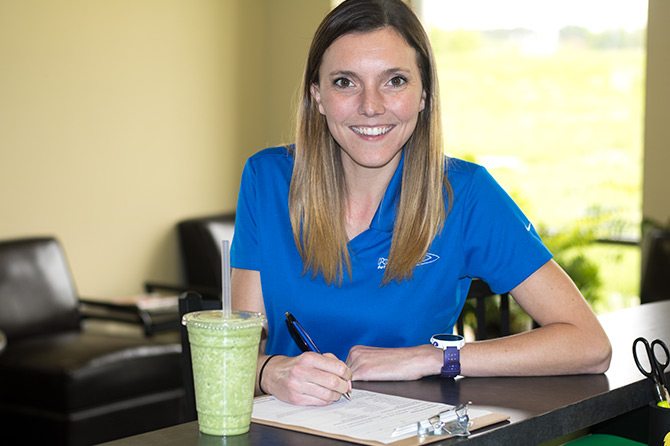 OUR REGISTERED DIETITIAN
Ashley Pearson MBA, RDN, LDN
Ashley has been passionate about nutrition and physical activity since high school, where she developed her love for running. She has been an avid runner since completing multiple marathons, and other road races. She understands how to properly fuel your body before, during, and after a workout, race, or game to improve performance. Ashley uses factual, evidenced-based information to provide individualized plans to help you understand your nutritional requirements and reach your personal goals.
She has had a variety of experiences from the food industry, to sports nutrition, to inpatient care. Ashley spent 5 years in the Chicago area specializing in weight management and medical nutrition therapy for chronic diseases. Since joining the Performance team in 2017 she has specialized in weight management and sports nutrition. In her free time, she enjoys spending time with her husband and daughters, running, being outside, cooking, and traveling.