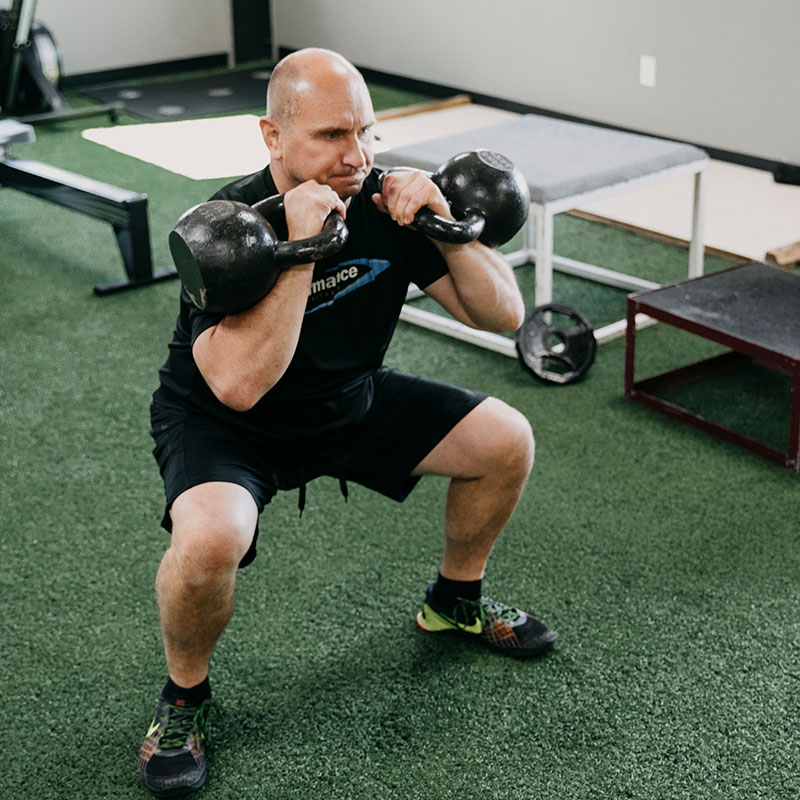 Monte Priske
Personal Trainer
B.S. in Therapeutic Recreation; NASM-Certified Personal Trainer; StrongFirst Certified Kettlebell Instructor Level 1; StrongFirst Certified Barbell Instructor; NASM-Certified Senior Fitness Specialist; Functional Movement Specialist Level 1 and 2
Fitness and exercise have always been a passion for Monte. Throughout high school, he participated in many sports and weight training. In college, he played rugby at the University of Iowa. Monte's adult fitness interests have included running marathons, half-marathons, strength training, and yoga.
As Monte started training others, he knew assisting others to become strong and reach their fitness goals was his calling. He has since become certified as a personal trainer and functional movement specialist.
His goals as a trainer are to share his knowledge and enthusiasm to assist clients in maximizing their fitness and improving their quality of life.
His special interest is in helping middle-aged people like himself reach their fitness goals while making strength training an integral part of their personal fitness and wellness program.
Monte is an outstanding trainer. He is very much in-tune with the individuals he trains. In my case, he concentrates on exercises that increase my strength and mobility.
Request a Complimentary Initial Consultation with Monte
Would you like to schedule a complimentary initial consultation with Monte? Fill out the form below and we will get back to you within 24 business hours with availability and next steps. These appointments typically last 30-60 minutes and are scheduled in advance. Initial consultations can be conducted in person or virtually.
Initial Consultation with Monte
WHAT
OUR
MEMBERS
ARE
SAYING
Monte is a first class trainer and he is very in tune with keeping me limber and in good physical shape. I much appreciate the personal touch.
-Alan
Monte is a top shelf trainer who understands my strengths and weakness. He works with me to improve my strength and agility. He is also a great conversationalist and he has become a trusted friend.
Alan
My Coach, he has helped me so much with strength training, balance and flexibility. I've worked with him for 9 months now and I feel so much healthier and stronger.
Chris D.