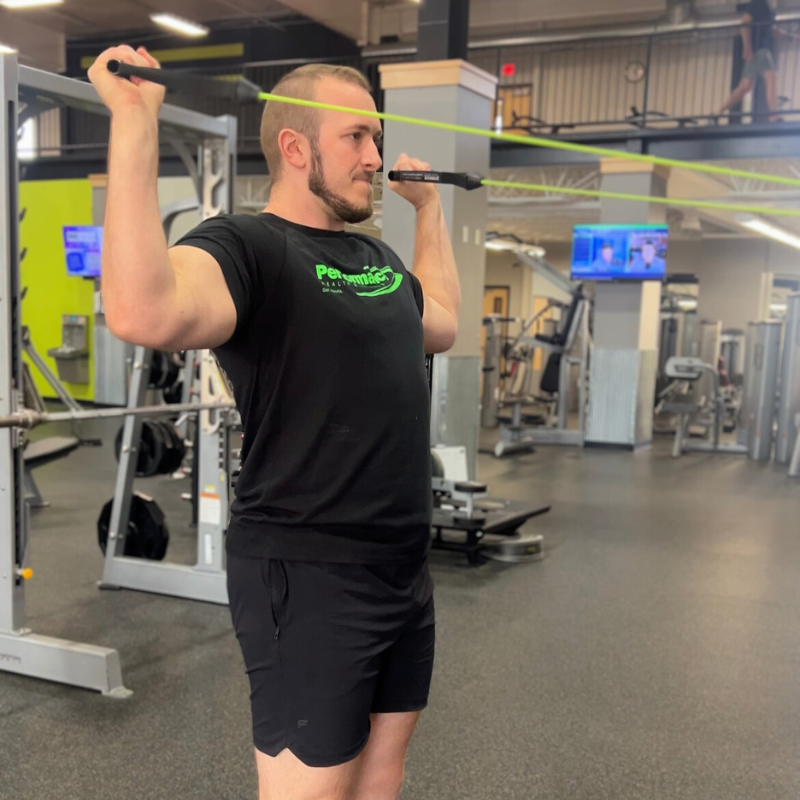 MIKE PETTIT
Certified Strength & Conditioning Coach (CSCS)
B.A. in Biology with an emphasis on Human Physiology and Exercise Science 
Mike is a Certified Strength and Conditioning Coach who received a BA in Biology with an emphasis in Human Physiology and Exercise Science.
Mike previously worked as the Lead Sports Performance Coach at Training HAUS Stillwater, Minnesota Strength Coach for Duluth MN Fire & Rescue, Police, Nursing Corp Assistant Strength Coach at Train Hard, and Win Big in Delaware.
His training specialties include:
Athlete Performance Training
Loaded Mobility
Strongman Performance Training
Powerlifting Performance
Olympic Weightlifting
I have a passion for guiding others to supersede their goals and what they thought they were capable of. Understanding the human body as I do, it's amazing the relationships you can form with people by instructing them in movements that will vastly improve their everyday life!
Get to know Mike:
Jax is our 3-year-old German Shepard mutt! We rescued him during Covid and have loved every minute with him since.
His favorite book is Do Hard Things or Can't Hurt me and his favorite tv show is The Office.
Request a Complimentary Initial Consultation
Would you like to schedule a complimentary initial consultation with Mike? Fill out the form below and we will get back to you within 24 business hours with availability and next steps. These appointments typically last 30-60 minutes and are scheduled in advance. Initial consultations can be conducted in person or virtually.
Initial Consultation with Mike