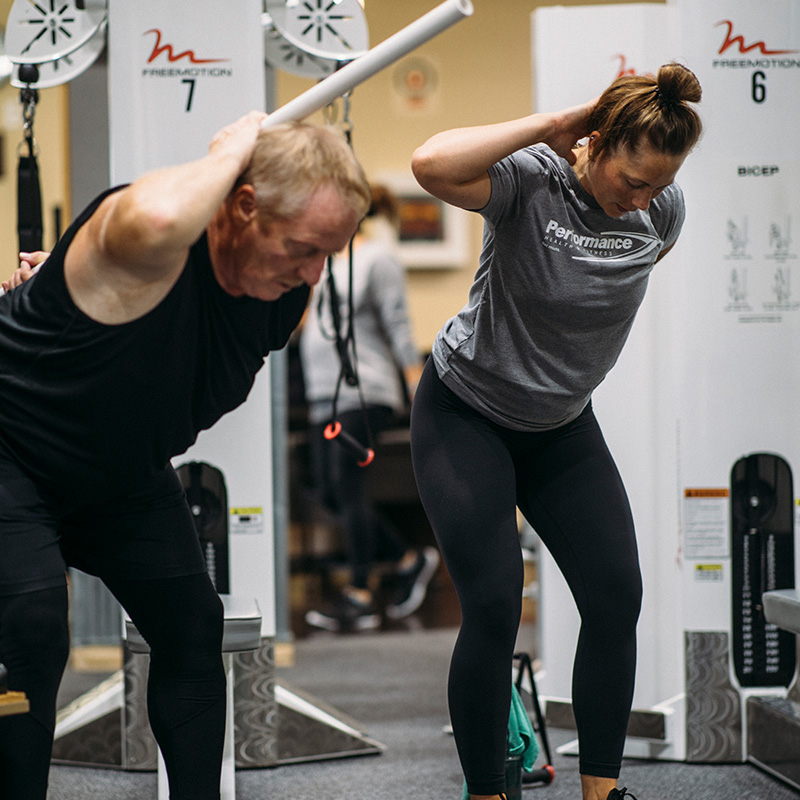 LESLIE KOS
Personal Trainer, Health Coach, Pre/Postnatal Specialist
B.A. in Movement and Exercise Science from the University of Northern Iowa, ACE Certified Personal Trainer, ACE Certified Health Coach, ACE Certified Pre/Postnatal Specialist
Leslie is a Certified Personal Trainer, Health Coach, and Pre/Postnatal Specialist. She has been with Performance from 2012-2020 and back with us in 2023! She has two children and Performance holds a special place in her heart!
This job, for me, is so much more than helping someone move their body. I believe our world is heavily influenced by a person's looks and that those looks/body size/shape, often time, determine that person's value in society. And although that idea is likely what drives the personal training and coaching industry, I just refuse to buy into it. My favorite thing about being a movement coach is being alongside them while exploring movement for more purposes than just to make their body change shape. Knowing I have a small part in helping someone realize that they decide what gives them value by showing compassion and kindness to themselves and their body is my true passion.
Get to know Leslie
Favorite Hobbies?
Biking, outdoor sports, rock collecting/hunting, interior design/decorating and snuggling with my kids. I pretty much love anything outside, in the sun and near or on water. I also love to try new things especially if it comes with a little adrenaline.
Favorite movie/tv show?
Movie: Interstellar
Show: The Office
Favorite place to vacation?
I'll never say no to a vacation near an ocean or somewhere with a beautiful scenery. I'm a sucker for a killer sunrise/sunset!
Request a Complimentary Initial Consultation
Would you like to schedule a complimentary initial consultation with Leslie? Fill out the form below and we will get back to you within 24 business hours with availability and next steps. These appointments typically last 30-60 minutes and are scheduled in advance. Initial consultations can be conducted in person or virtually.
Initial Consultation with Leslie