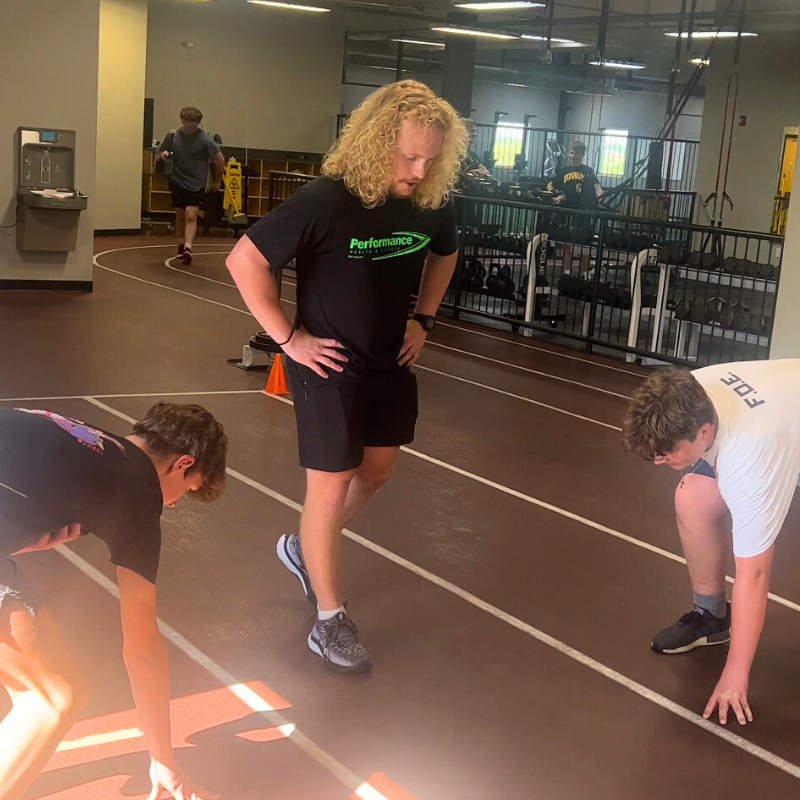 KADEN RHINEHART
Personal Trainer + Strength and Conditioning Coach
Bachelors in Strength and Conditioning, Central College | CSCS though NSCA
Kaden is a Certified Personal Trainer and Strength + Conditioning Coach. He graduated from Central College with a BA in Strength and Conditioning. He previously worked with every team at Central College and Pella High School athletes. He currently is our head coach for Sport and Speed.
Training Specialties
Strength + Conditioning, speed, agility, endurance with athletes
Skilled in assessing clients' fitness levels and designing personalized workout plans to meet their unique needs.
Excellent communication and motivational skills, empowering clients to stay committed and achieve long-term success.
I took this path as I love training myself as well as seeing progress in others. I have always loved training due to my background of playing football in high school and college.
Get to know Kaden:
Favorite Hobbies?
I love lifting weights, but also enjoy going fishing and watching some sports.
What is your favorite food?
Favorite movie/tv show?
Ideal Weekend?
Sleeping in a little bit then going on a little bit of fishing, then back to the house for some air conditioning.
Request a Complimentary Initial Consultation
Would you like to schedule a complimentary initial consultation with Kaden? Fill out the form below and we will get back to you within 24 business hours with availability and next steps. These appointments typically last 30-60 minutes and are scheduled in advance. Initial consultations can be conducted in person or virtually.
Initial Consultation with Kaden