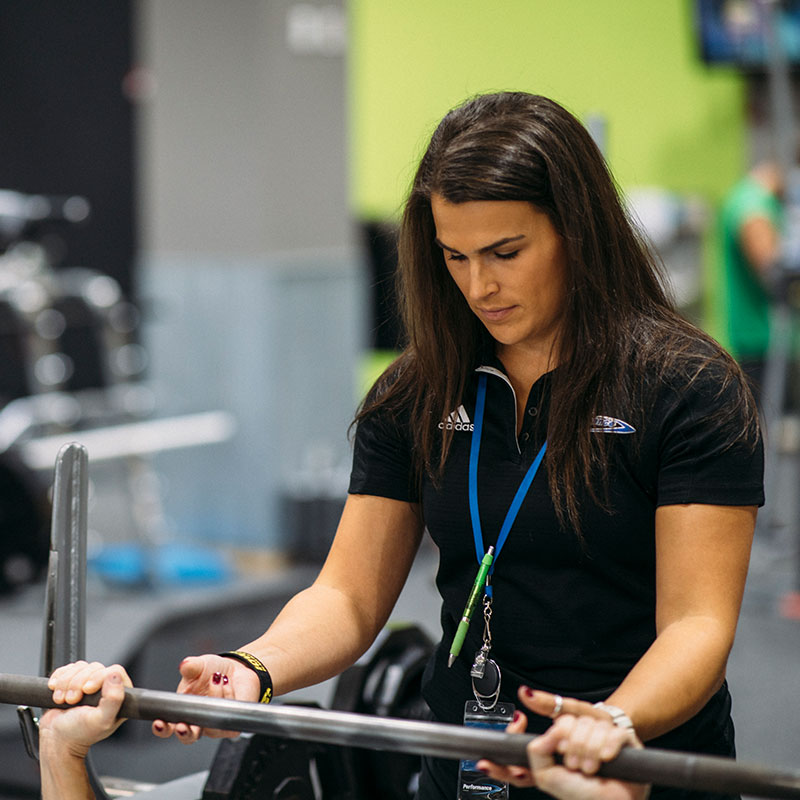 Lynde Weatherford
Director of Training Services; Personal Trainer; Health Coach
NSCA Certified Personal Trainer; AFPA Nutrition and Wellness Consultant
Lynde has been a personal trainer for 10+ years and couldn't be happier with her career choice. With her parents as inspiration along with her high school years as an athlete, she acquired a true passion for health and wellness. Lynde enjoys showing others what they are capable of to achieve their health and fitness goals. During her years as a trainer, she has been able to help others achieve weight loss, gain muscle mass, live a better quality of life, and teach them skills they can use for the rest of their lives. It is her goal to coach those who think they can't do it to thinking that they can achieve what they want despite what may be currently challenging them. She looks forward to speaking with Performance members to develop an individualized plan of action for achieving health and fitness goals. Schedule an initial consultation with Lynde today!
Request a Complimentary Initial Consultation
Would you like to schedule a complimentary initial consultation with Lynde? Fill out the form below and we will get back to you within 24 business hours with availability and next steps. These appointments typically last 30-60 minutes and are scheduled in advance. Initial consultations can be conducted in person or virtually.
Initial Consultation with Lynde
Caroline's Personal Training Success Story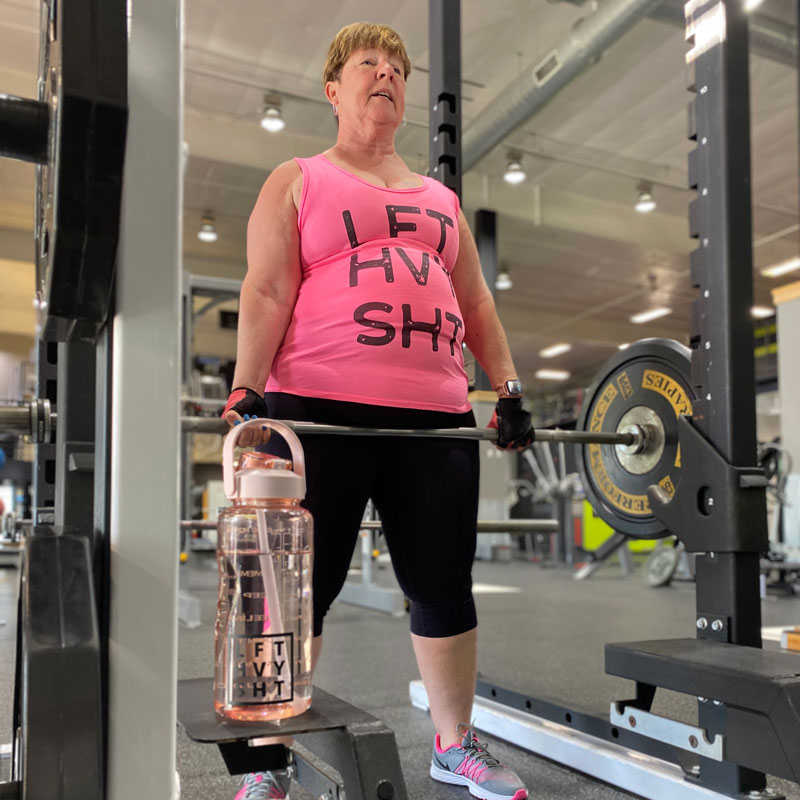 Caroline has been a Performance Health & Fitness member since January of 2020. When she initially joined she was following a fitness plan in a book and wellness advice from a chiropractor. She saw amazing results because she was consistent and was diligent with her plan that she had set, then the pandemic hit….. She was unable to go to the gym and ultimately didn't have the motivation to keep up the wellness plan. She came back to Performance Health & Fitness this past January and started training with Lynde Kristine, our Director of Personal Training + Certified Personal Trainer & Health Coach. They have been having TONS of fun since then. The first two months they did 2x 30-minute Semi-Private Personal Training sessions and 1x 30-minute Wellness Coaching sessions per week. They were able to come up with a realistic, comprehensive, sustainable coaching plan to help her achieve her wellness goals for the long term.
They stopped doing Wellness Coaching sessions in March because Caroline knows what to do with her nutrition, sleep habits, stress management, and hydration needs – and wanted to put more focus on personal training.
She has gained more self-confidence, more strength (she is deadlifting 125lbs for 5 sets of 5 in this picture), a better understanding of her body and individual needs to achieve her goals, improved her functional ability – she can get up and off the ground more gracefully, squat down with the twin granddaughters and has also started biking again.
What has really helped her change her mindset to a more positive one is the technology and the comprehensive coaching that we have here at Performance Health & Fitness. The InBody (along with her Apple Watch) has shown her the composition of her total body weight rather than just the weight scale number. She can also monitor her daily caloric expenditure so she could see how many calories she burns a day – which was consistently 3,500-4,000 per day. She utilizes our new Performance Health & Fitness app to hold her accountable to her daily habits, to track her workout progress (she earns a lot of milestone badges), and more importantly, she has a more positive mindset when it comes to taking care of her body to be healthy.
At age 67, she has increased her lean muscle tissue, increased her metabolism, gained a healthier mindset and you will ALWAYS see her smiling coming to the gym because now she can truly ENJOY the process to becoming her happiest, functional, and healthiest self to live her life the way SHE wants to while not being limited by her body.
You're a rock star Caroline and an incredible inspiration to all of us!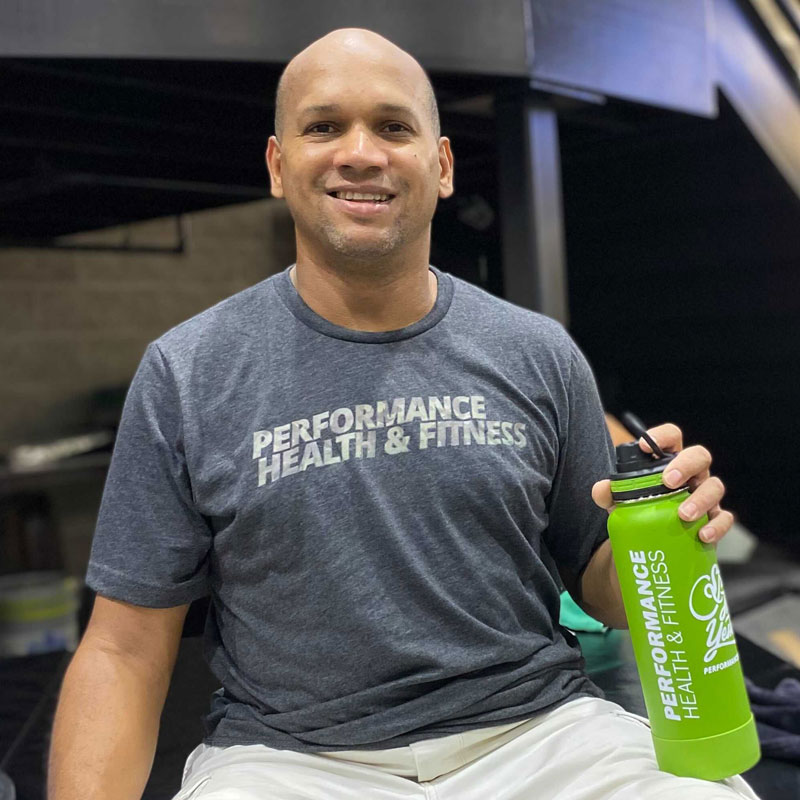 Nelson's Personal Training Success Story
Nelson Sanchez has been working with Director of Training Services & Certified Personal Trainer + Health Coach, Lynde Weatherford, for the past 2 months. They work together to increase the function on the right side of his body while also increasing his overall strength since suffering from a stroke back in September of 2020 at only 46 years old.
As Lynde has personal experience with a loved one that suffered a stroke she was amazed at the amount of function that Nelson had initially and continues to be amazed by the strength and function that he is gaining per week despite the stroke.
Nelson's positive attitude, his consistency, and his motivation to continue his progress is honestly inspiring. Every day he has become stronger than yesterday and can now do bodyweight squats with no hands!