Olympic-style weightlifting is for anyone of any age, looking to increase their pow
er, strength, and mobility or simply looking to spice up their workouts.  Weightlifting is a technique-intensive sport, ideal for those looking for a new challenge, while gaining strength, speed, and improved movement that will carry over into everyday life.
OLYMPIC LIFTING 1
Mondays and Wednesdays 5:00-6:00pm
Focuses on the progression of one of the classic Olympic lifts each session (snatch, clean, or jerk).  It is designed for people new to the Olympic lifts and those looking to improve their technique.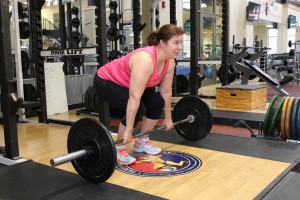 OLYMPIC LIFTING 2
Mondays and Wednesdays 7:00-8:00pm
Offered to anyone who has completed four sessions of Olympic Lifting 1.  This class expands from the Olympic Lifting 1 class and focuses on a specific variation of one of the Olympic lifts each class to help those already familiar with the basics of the classic lifts.  This class teaches the secondary exercises used to focus on specific technique corrections and proper positioning.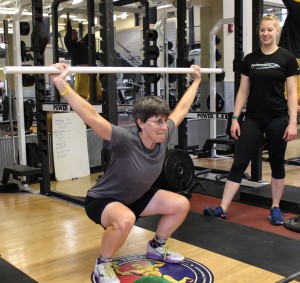 Includes:
60-minute initial one-on-one consultation with Hannah as an introduction to the program where she will get to know you, perform a movement analysis, and begin to introduce you to the basic lift positions.
Two times per week Olympic Lifting Classes
Access to all Premium Membership TEAM30 classes
Join our Performance Weightlifting Facebook group for the latest news, tips and videos.
Coach: Personal Trainer Hannah Christie specializes in coaching Olympic weightlifting and general strength training.  Her passion is teaching people the importance of resistance training and how to utilize it, and she loves to help people realize their strength and capabilities.  Her interest in coaching and fitness originally began as a competitive USAG gymnast and continued to grow through education and her introduction to Olympic weightlifting in college.  Hannah is a competitive 69 kg weightlifter.
Cost: $100/monthly add-on to Basic Membership; $70/monthly add-on to Premium and Training Memberships
Sign up at front desk or contact Hannah for more information.