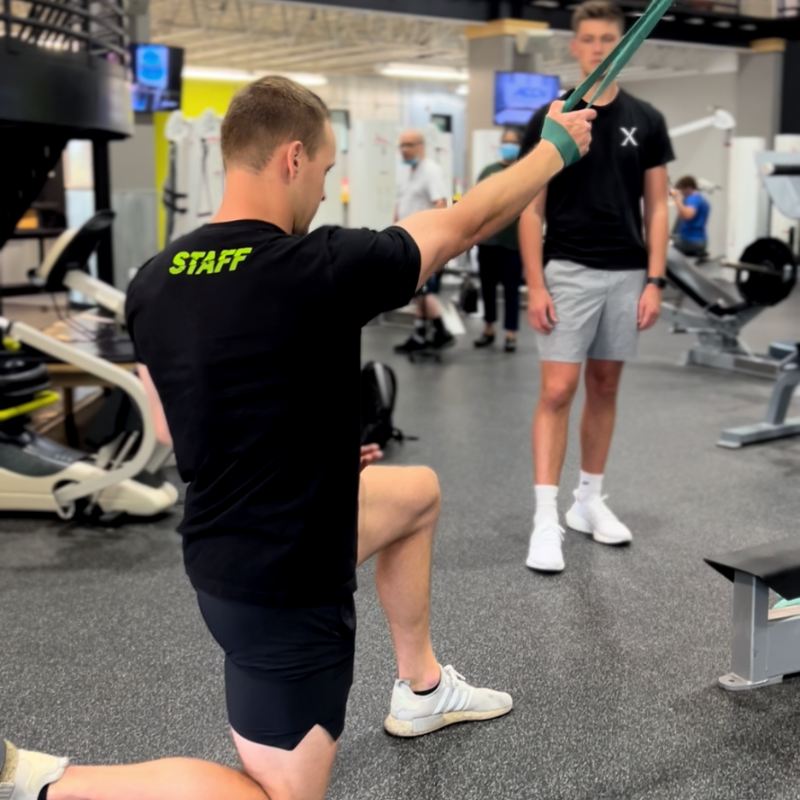 Tim Monfils
Personal Trainer
NASM Certified Personal Trainer
Tim, a Rochelle, Illinois native, has been a personal trainer since 2020. He earned his B.A. in Kinesiology with an emphasis on Exercise Science from Cornell College and received his personal training certification through the National Academy of Sports Medicine. In addition to personal training, Tim also has experience working in both coaching and rehabilitation settings.
Training Specialties
Strength Training
Injury Rehabilitation
Sport- Specific Training
Hypertrophy/Muscle Gain
Senior Fitness
Weight Loss
For me, exercise has never been a chore or an obligation, but rather a favorite pastime and hobby of mine. I love helping others find a passion for fitness the same way that I did. I believe that through proper training and nutrition, anyone can increase their quality of life with endless potential. My goal for all of my clients is to help each person find their niche in the exercise world and use that to improve their individual well-being.
Tim is great to work with! He motivates me to challenge myself and is always positive and encouraging!