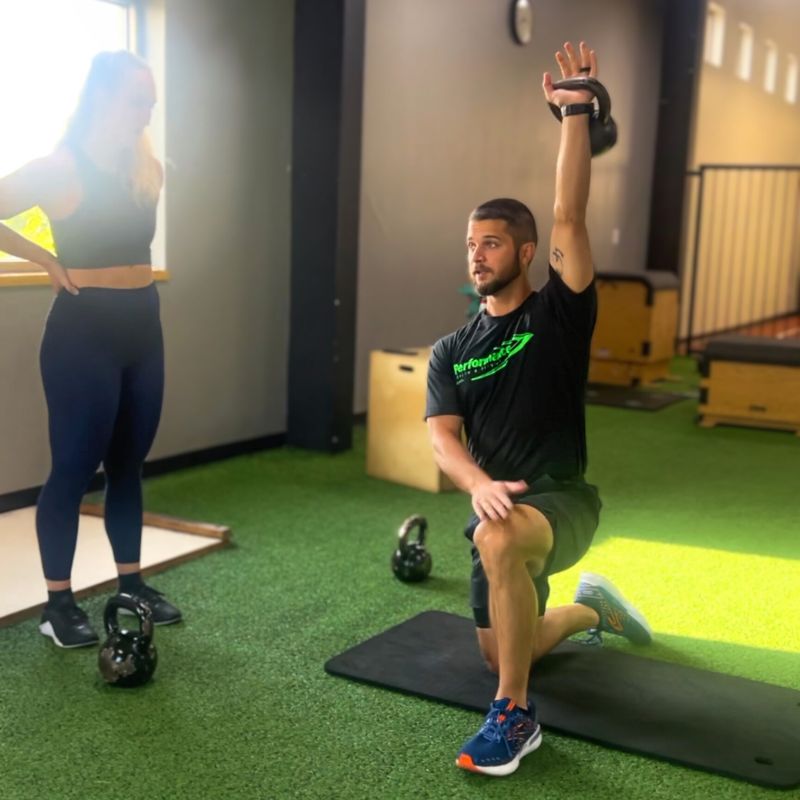 TAYLOR NEWLAND
Personal Trainer, Nutrition Coach
NASM CPT, NASM Corrective Exercise Specialist, NASM Weight Loss Specialist, USAW Level 1, ISSA Nutrition Coach
Taylor received his bachelor's degree in Exercise Science from the University of Iowa. He is a certified personal trainer, corrective exercise specialist, weight loss specialist, and nutrition coach. He previously worked for Lifetime Fitness in Urbandale, Iowa for over 7 years!
Taylor was a multi-sport athlete in high school and always had a passion for being healthy and active. He always knew he wanted to do something geared towards helping people move better and achieve their full potential.
I enjoy teaching people how to exercise correctly. A lot of people "know" how to exercise, but when they realize there is a more effective and safer way of doing it, that's a real game changer. I also love when clients reach whatever goal they wanted to get to, it doesn't get a lot better than that!
Get to know Taylor:
We have a dog named Pepper. She is an Australian Shepherd/blue heeler mix, 7 and half years old
My wife and I love to hike, play pickleball, and play disc golf.
Request a Complimentary Initial Consultation
Would you like to schedule a complimentary initial consultation with Taylor? Fill out the form below and we will get back to you within 24 business hours with availability and next steps. These appointments typically last 30-60 minutes and are scheduled in advance. Initial consultations can be conducted in person or virtually.
Initial Consultation with Taylor