Get strong, toned, and flexible with our 6-week speciality yoga and barre classes. You'll be led through movements by certified instructors, and benefit from skills that match your fitness level and abilities.
View Program Descriptions & Registration Form
Program Highlights
> taught by certified yoga & barre instructors
> access to our on-staff registered dietitian*
| | | |
| --- | --- | --- |
| | MEMBERS | NON-MEMBERS |
| Per Session Series | $60 | $85 |
| Drop-in | $15 | $20 |
BARRE
The Barre workout is a series of movements that strengthen the entire body, ensuring no muscle is overlooked. Combining functional strength, dance, pilates, and yoga, we use bodyweight as a resistance to focus on alignment and optimal posture while enhancing body awareness, coordination, balance, and overall strength. Movements are choreographed to high-energy music which results in a fun, intense, and safe workout. Movements can be customized for all fitness levels – no experience necessary! Various props will be used including the barre, light weights, resistance bands, and yoga props.
Session Series:
Sundays 11:30am-12:30 p.m. (Julie Pady)
Mondays 7:15-8:15 p.m. (Marie Rainforth)
Fridays 5:05-6:05 a.m. (Mandi Lockwood)
GENTLE FLOW YOGA
Gentle flow is a softer approach to Power yoga. While the poses still flow together, the nature of it is much slower in pace and gentle in practice. It is the in between of keeping active while still maintaining that peaceful and enjoyable approach. There is less strain for mind and body. Whether you have limited capabilities, limited strength or flexibility, it can be adapted to suit everyone's needs.
Session Series:
Mondays 9:00-10:00 a.m. (Katie Buswell)
Tuesdays 6:45-7:45 p.m. (Jennifer Austin)
When paid in advance, each class is $10 for members / $13.75 for non-members (use the download registration form to select which classes you will attend). Drop-ins are welcome if space allows (call to check availability). Each drop-in fee is $15 for members and $20 non-members. Classes are limited to 12 participants. Register today by calling 319-665-2548 or by stopping by our front desk.

*All Performance Health & Fitness members receive a one-time 30-minute personal nutrition evaluation with basic, premium, or speciality program membership. If personalized consultation is desired, nutrition coaching packages are available in addition to speciality Yoga and Barre membership. More details on nutrition coaching can be found on our Nutrition Services page. Class sizes are 5-10 to ensure safety and individualized instruction. No refunds will be issued for missed classes.
---
Certified Yoga Instructors:  Joe Baumann, Katie Buswell, Jennifer Austin
Certified Barre Instructors: Emily Crall, Vanessa Duerksen, Becky Klutts, Mandi Lockwood, Julie Pady and Marie Rainforth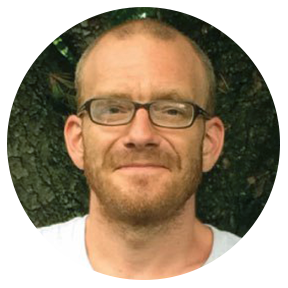 Joe Baumann: I decided to try yoga after reading a few articles about the physical and emotional benefits. I fell in love with yoga part way through the first class I took. A feeling of bliss overcame me, and I realized I was right where I was meant to be. I would often stay after class to practice poses, talking with my teachers and other students about any tips they had to improve my yoga practice. Over time, I was being asked by others for advice. I wanted to share the joy I found in yoga with others and enrolled in the teacher training program at Downward Dog. I have taught at local gyms and studios, and privately as well. I have passed the halfway point of my 200 RYT course, and will be certified by the Yoga Alliance in February of 2017. I feel very fortunate to have this opportunity to share the passion I've found in yoga with you all!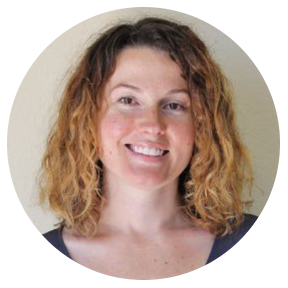 Katie Buswell: Katie took her first yoga class in 2004 and fell in love with it. Since then, she has focused on her own practice and also brought yoga to lots of people who found it to be a great workout. She was so impressed with the benefits of yoga that she decided to get her 200 hour certification and share it with as many people possible. Students who take her class find that it helps with their endurance and flexibility, both on and off the mat. Staying flexible in your body, as well as your mind, is one benefit from yoga that she is grateful for and hopes to share with others.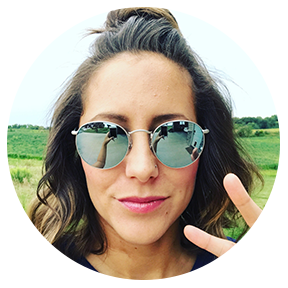 Jennifer Austin: In 2012, my oldest son was diagnosed with Epilepsy.  It really made me start thinking about the things I was putting IN and ON my body as well as the things I was exposing myself to as far as chemicals.  Soon after, I started studying and researching health and wellness and getting into essential oils.  I started making my own lotions and detergent because I knew what the ingredients were and felt good about my kids being around them.  It was then that I really started getting interested in Yoga and all of the positive effects it seem to have on the body.  Not knowing much about Yoga, I decided to dive right in and get my 200 hour certification through Serenity in Iowa City.  It was honestly a life-changing event for me and I started teaching Yoga at Performance right away.  I love sharing all the good things Yoga can do for your mind, body, and spirit.  It is truly an essential part of my life and has been wonderful to see my students grow in their practice and share with me how Yoga has helped them in so many ways.