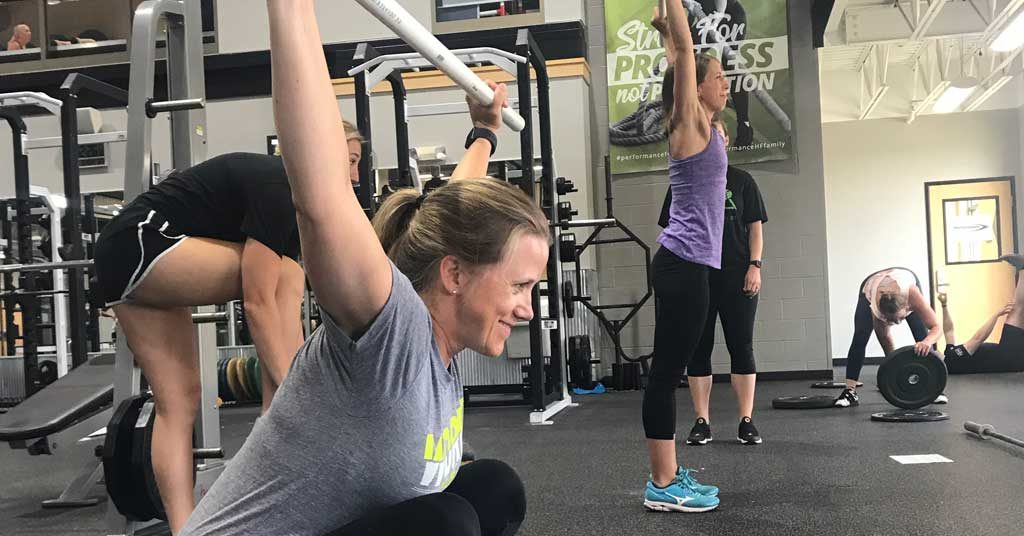 Starting July 8th, 2019, Performance Health & Fitness will be offering a Barbell-specific training group on Mondays and Wednesdays from 12:00-1:00pm led by Certified Personal Trainer, Leah Robertson. This program will be offered in 6-week sessions for $180.00 ($15.00 per class) and will be catered to all levels of Olympic lifting experience.
About Leah Robertson:
Credentials: M.S. in Exercise Physiology; B.Ed.S. in Exercise Science; Certified Strength and Conditioning Specialist; Strength and Conditioning Coach Certified; USA-W Level 1 Sports Performance Coach; Eleiko Strength and Conditioning Coach Certified.
Leah has been involved in strength and conditioning since high school when she started strength training for softball. After high school she played softball for the University of Kansas. While at KU she interned with her strength staff as well as completing a summer internship at the National Strength and Conditioning Association Headquarters in Colorado Springs where she got to assist with training the local Police, S.W.A.T. and Fire departments as well as assisting with pre-season testing for the Colorado Avalanche.
After graduating from KU she continued at Auburn University as a graduate assistant and assistant strength and conditioning coach working with the Softball, Diving and Gymnastics as well as assisting with Baseball, Swimming, Volleyball, and Track and Field.
Want to learn more and/or sign up?

We would love to tell you more about the Performance Barbell Club. Use the form below and we will contact you within 1 business day.