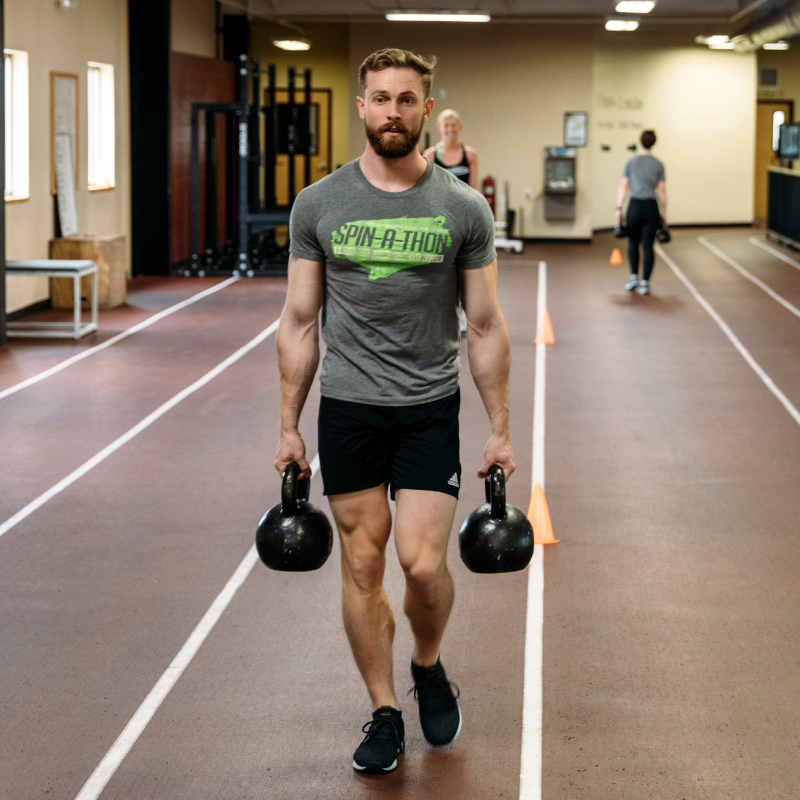 Mitchell Schumacher
Personal Trainer
B.S. in Human Performance and Fitness, NSCA-CSCS
Mitchell received his Bachelor's degree in Human Performance and Fitness from St. Ambrose University in 2016. His senior year, he was awarded "Student of the Year" in his major of study. While at St. Ambrose, Mitchell captained the men's tennis team, played at the top of the team in both singles and doubles, and helped them tie and break multiple school records.
Mitchell is a strength and conditioning specialist, certified through the NSCA. He is the head strength and conditioning coach for the Iowa Flyers Swim Club, where he has been lucky enough to work with athletes that have gone on to swim at programs such as: Stanford, Georgia, Florida State, Arizona State, BYU, and Dartmouth. Additionally, Mitchell has experience coaching athletes that play any sport involving rotation, including tennis, golf, and baseball. Lastly, he has been lucky enough to work with and train a 2020 Tokyo Paralympian.
Mitchell is goal driven and particular as a coach. He believes that coaching and educating go hand in hand in the weight room. He loves watching people grow and succeed and reach new heights.
Request a Complimentary Initial Consultation
Would you like to schedule a complimentary initial consultation with Mitchell? Fill out the form below and we will get back to you within 24 business hours with availability and next steps. These appointments typically last 30-60 minutes and are scheduled in advance. Initial consultations can be conducted in person or virtually.
Initial Consultation with Mitchell