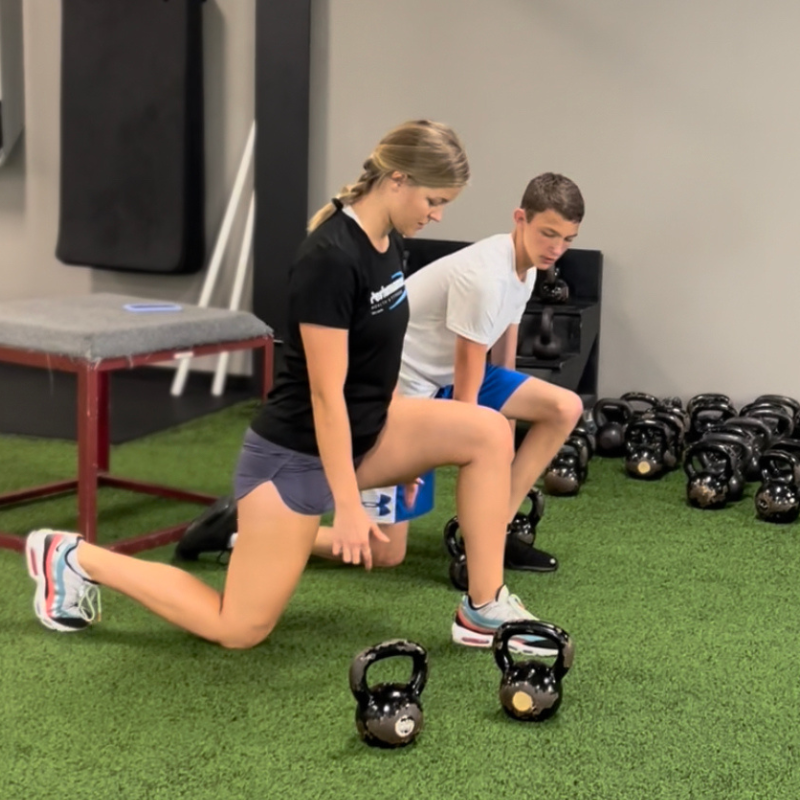 Megan Aiyegbeni
Personal Trainer + Strength and Conditioning Coach, Strength + Movement Program for Females
Bachelors of Arts in Exercise Science – Career concentration in Strength and Conditioning; Coaching Authorization in Iowa | Pursuing CSCS
Megan graduated with her Bachelors of Arts in Exercise Science with a concentration in Strength and Conditioning. She has her Coaching Authorization in Iowa. Megan is one of our Strength and Conditioning Coaches and Personal Trainers at Performance Health + Fitness with a passion for helping young athletes gain their confidence in the weight room!
She coaches the program, Strength and Movement for Females. This program teaches young female athletes: 
Feeling comfortable in the gym
Learning how to properly use equipment
Build endurance, strength, and more while catering to their sport
Her next session starts up January 9th. Click here to learn more.
Training Specialties
Strength + Conditioning with athletes
Working with clients who are new to the weight room
Working with athletes in a variety of sports
I fell in love with strength training after my first day of lifting with my college basketball team. I had never lifted before and loved how empowered it made me feel. I became a personal trainer so that I can help others to feel empowered through strength training.
Get to know Megan!
What is your favorite food?
I LOVE MUSTARD!!! I WILL LITERALLY EAT IT WITH A SPOON!
Favorite book or movie/tv show?
I am a huge Grey's Anatomy fan. I have watched all the seasons multiple times and I could probably recite some of the episodes by heart.
Request a Complimentary Initial Consultation
Would you like to schedule a complimentary initial consultation with Megan? Fill out the form below and we will get back to you within 24 business hours with availability and next steps. These appointments typically last 30-60 minutes and are scheduled in advance. Initial consultations can be conducted in person or virtually.
Initial Consultation with Megan