With private yoga, you'll get personalized instruction based on your health and goals and at a time that works for you. You can start a new practice, deepen your practice or spend some time working with an injury or condition.
Regardless of level, age or stage of life, private lessons provide the perfect setting to address your individual goals and needs.
New students – Private yoga allows a teacher the opportunity to focus on you and make sure you are getting off to an appropriate start. Your instructor will introduce you to the fundamentals of yoga postures and breathing techniques, selecting postures which meet your specific needs, offering hands on adjustments to ensure that you develop a safe and beneficial yoga practice.
Experienced students – Explore specific areas of interest, work on mastering more advanced postures or learn to overcome any fears that might be holding your practice back. Our teachers can help you with posture alignment and modifications. It can also give you time to learn about yoga philosophy or other aspects of interest, such as meditation and breathing practices.
Cost:
One hour private yoga sessions: $60 for Members and $90 for Non-members
One hour semi-private (2-3 people): $35 per person and $60 for Non-members
Group Rates – Price varies depending on group size.
Certified Yoga Instructors: Katie Buswell & Joe Baumann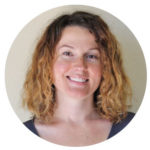 About Katie: Katie took her first yoga class in 2004 and fell in love with it. Since then, she has focused on her own practice and also brought yoga to lots of people who found it to be a great workout. She was so impressed with the benefits of yoga that she decided to get her 200 hour certification and share it with as many people possible. Students who take her class find that it helps with their endurance and flexibility, both on and off the mat. Staying flexible in your body, as well as your mind, is one benefit from yoga that she is grateful for and hopes to share with others.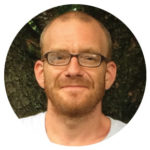 About Joe: I decided to try yoga after reading a few articles about the physical and emotional benefits. I fell in love with yoga part way through the first class I took. A feeling of bliss overcame me, and I realized I was right where I was meant to be. I would often stay after class to practice poses, talking with my teachers and other students about any tips they had to improve my yoga practice. Over time, I was being asked by others for advice. I wanted to share the joy I found in yoga with others and enrolled in the teacher training program at Downward Dog. I have taught at local gyms and studios, and privately as well. I have passed the halfway point of my 200 RYT course, and will be certified by the Yoga Alliance in February of 2017. I feel very fortunate to have this opportunity to share the passion I've found in yoga with you all!
To schedule private yoga, please email Becky Klutts, Director of Group Fitness