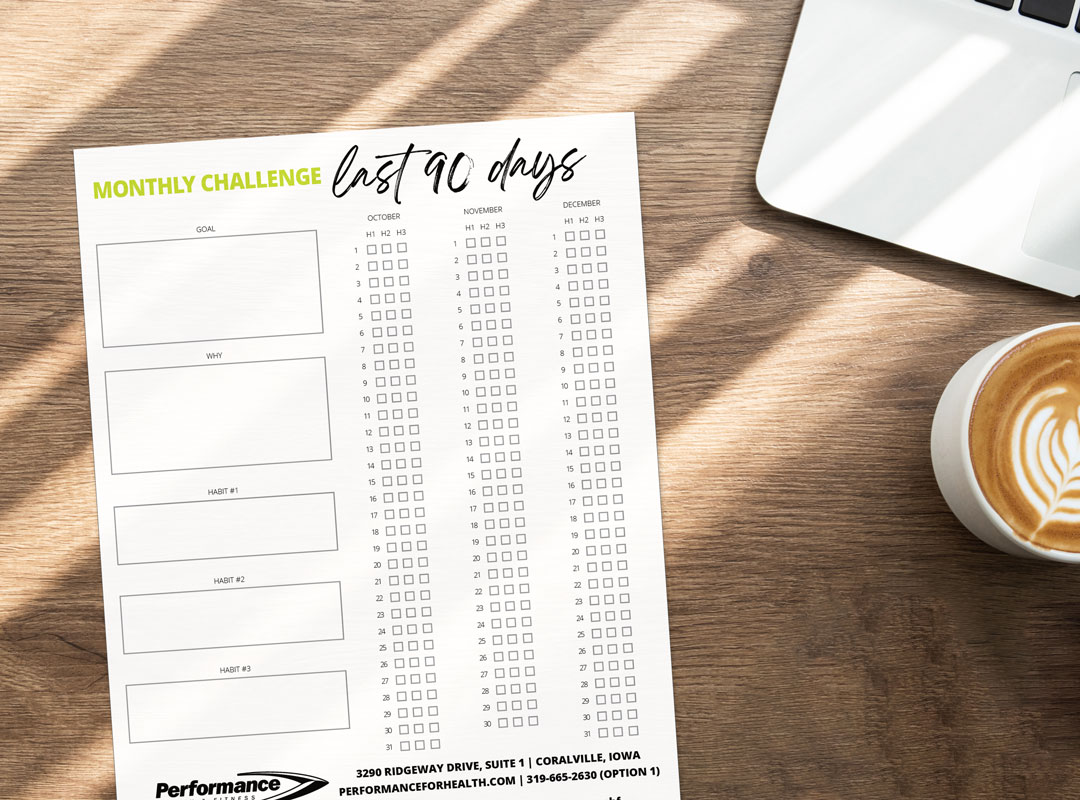 Last 90 Days
Goals are attainable. Challenging, but attainable. How do you start? Clearly identify what you're trying to achieve, then write down WHY that goal is important. In this wellness challenge, we take it a step further and ask you to list out three daily habits you will commit to for 90 days, and track your progress.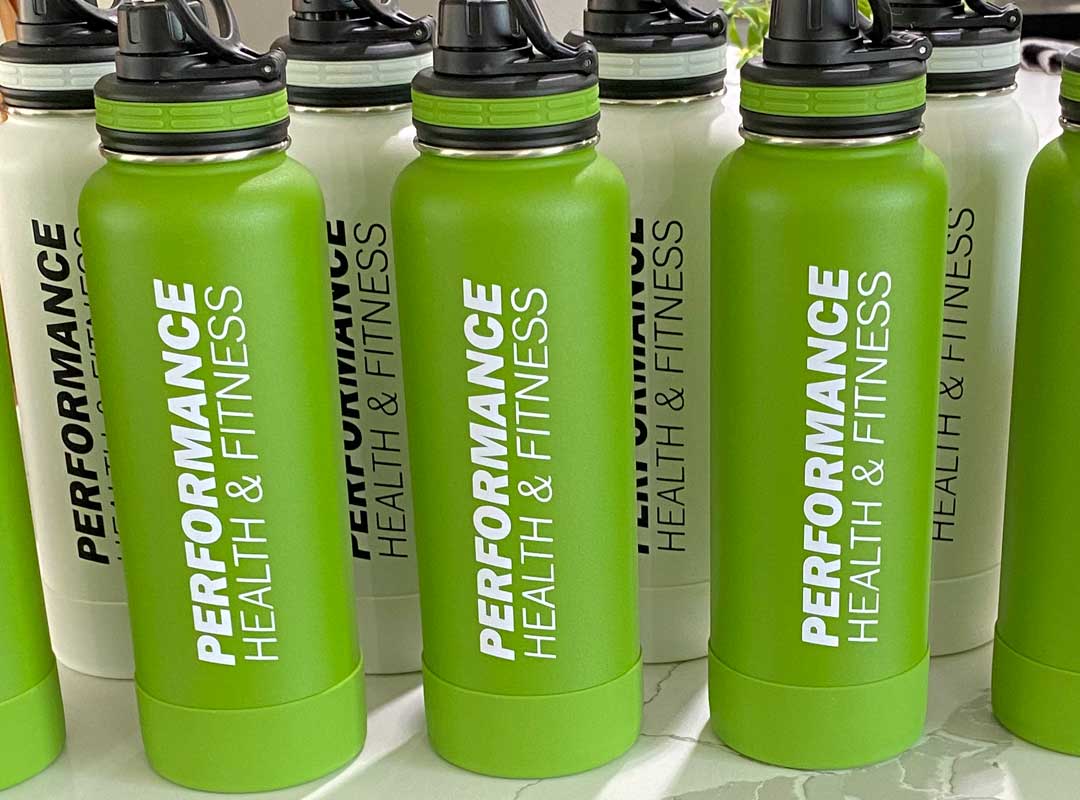 Hydration Challenge
Water is an essential nutrient just like carbohydrates, fats and proteins. This means that we need to drink water in order to give our body what it needs. We're challenging you to drink a minimum of half your bodyweight in ounces of water. Use our free accountability worksheet to track your progress and show your rockstar hydration status to your friends, family, and co-workers.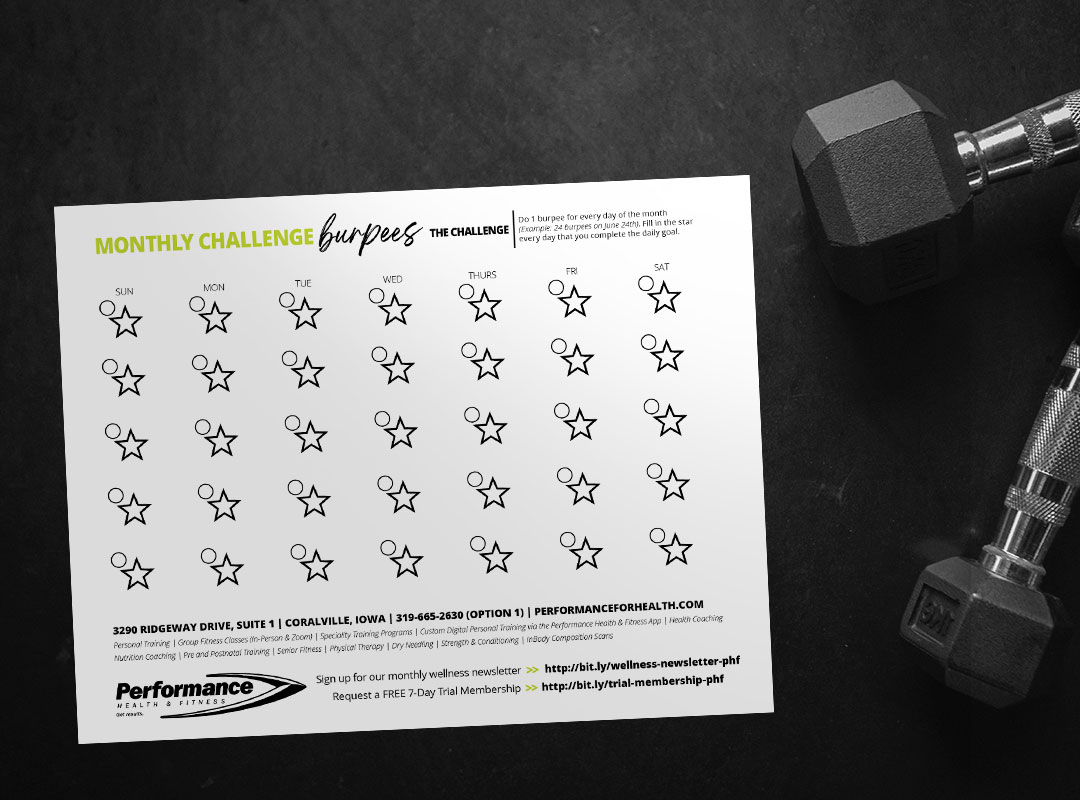 Burpees
You don't need to be "fit" or crazy to appreciate the benefits of the burpee. Give them a chance and you may see considerable changes in your body composition, strength, and endurance. Put them to the test and join our 30-Day Burpees Wellness Challenge! It's pretty easy to follow but will be a challenge to complete, especially as the days pass by.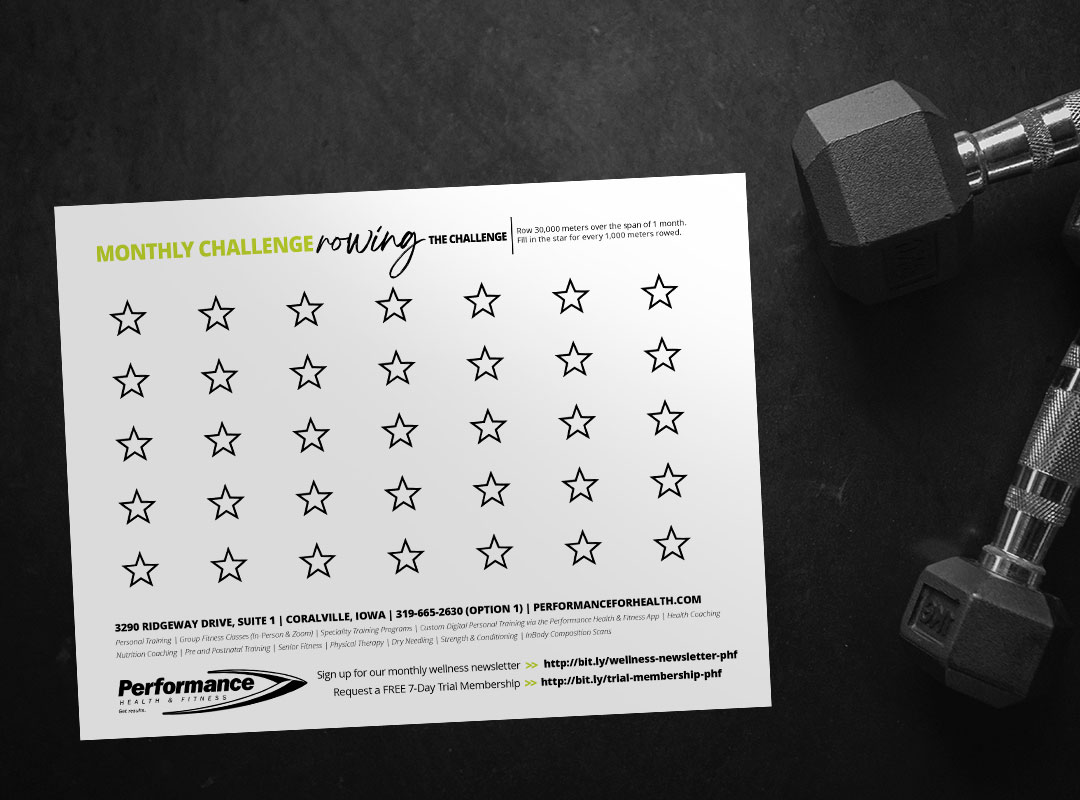 30,000 Meter Rowing Challenge
For one month I want to challenge everyone to try something new and to implement a piece of equipment that they may have never used before or never thought about. For some of you, this would be a great opportunity to try focusing more time on the rower! This machine offers a total body workout that utilizes 86% of all the muscles in your body.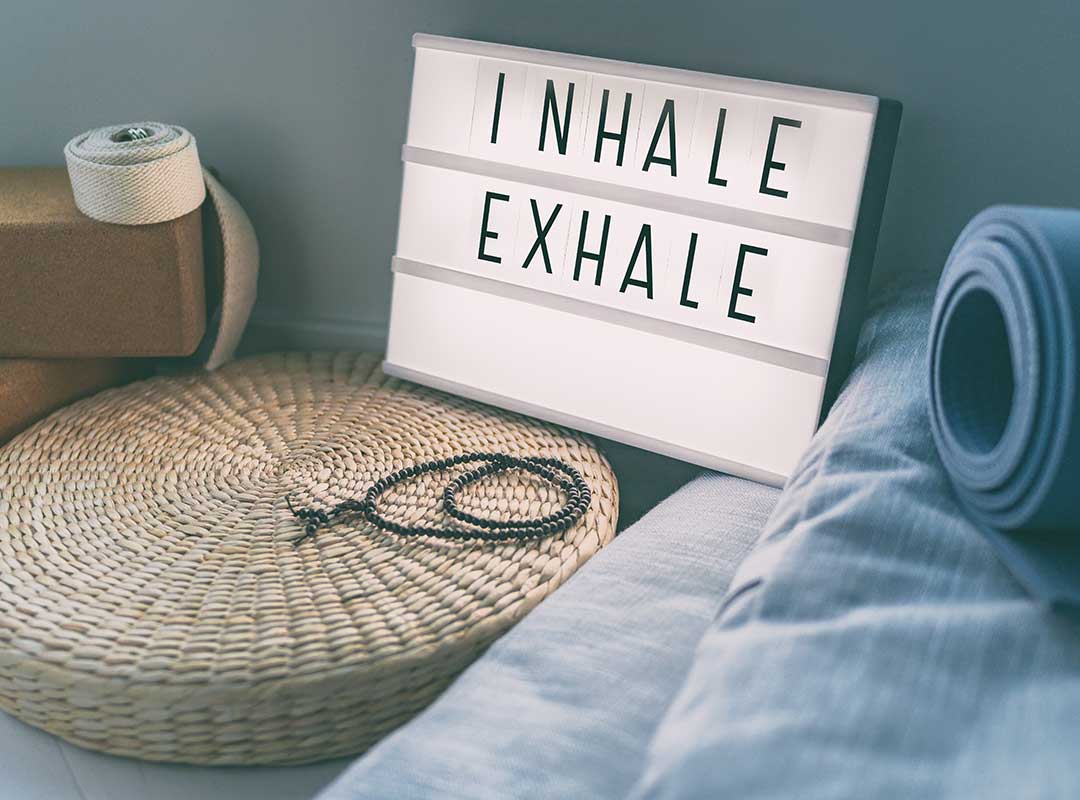 Deep Belly Breathing Wellness Challenge
Your overall well-being depends on good nutrition, hydration, sleep, exercise, and stress management. For one month, we challenge you to set an alarm for every hour throughout the day. When the alarm goes off – take 10 deep belly breaths to release stress and tension. Pay attention to your body before and after – you should feel your body relax as you continue to breathe.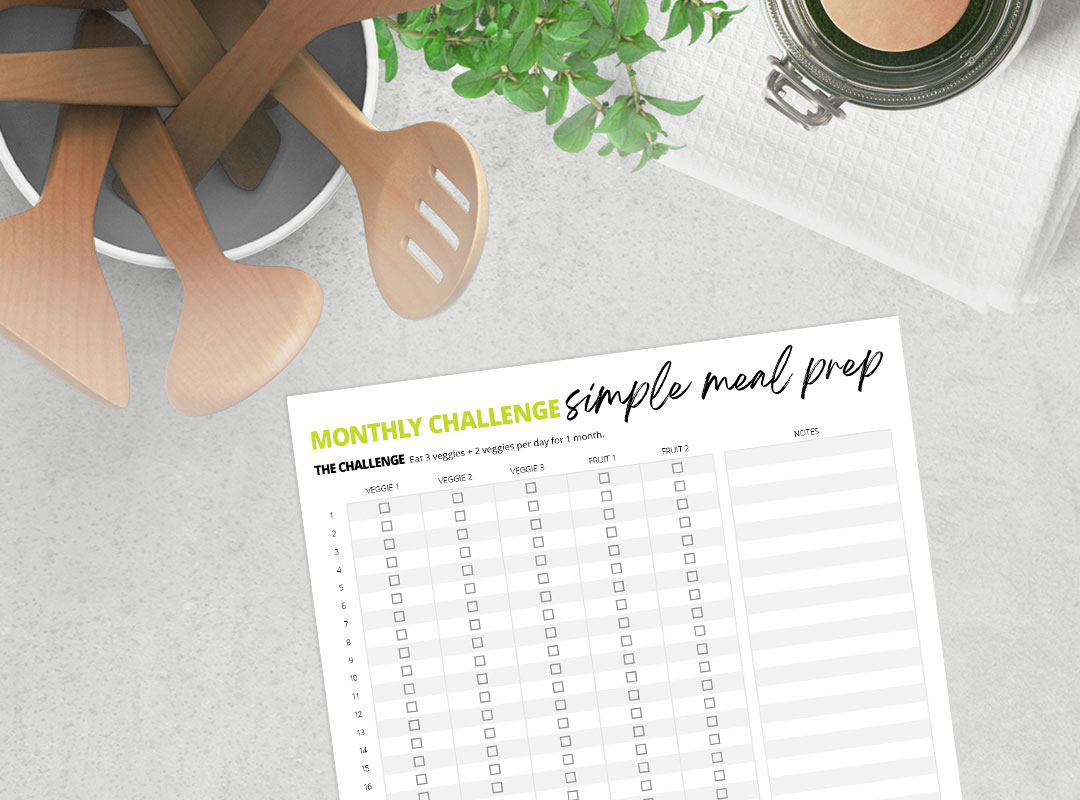 Simple Meal Prep
If you are ready to start changing your lifestyle habits there are 5 main components to health that will contribute to your success. One of these components surrounds the various aspects of nutrition. For a lot of people, changing nutritional habits can be very difficult. Change doesn't have to be hard. Learn more + download our "Simple Meal Prep" challenge and see how fun and easy it really can be.