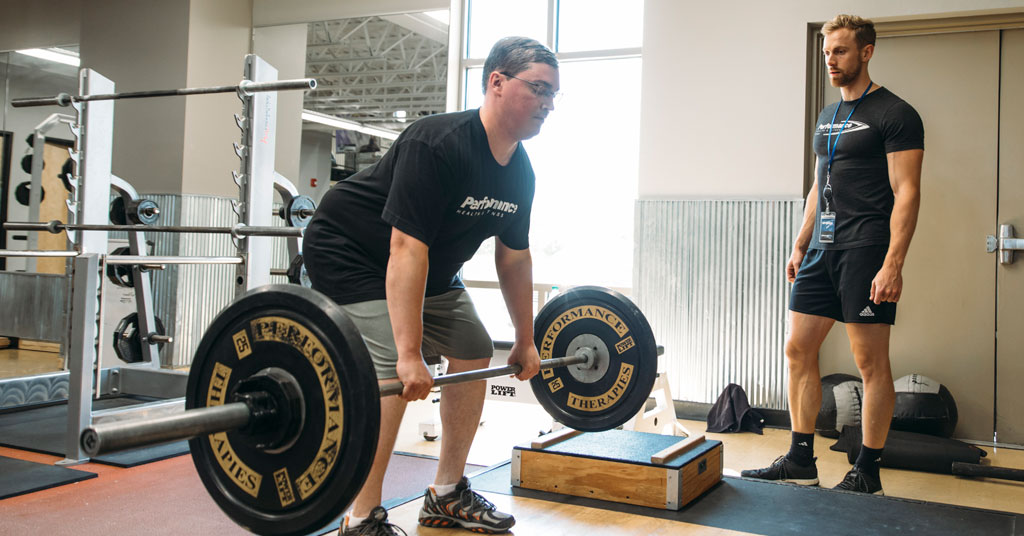 If you're currently training in the deadlift, back squat/front squat, or bench press –or– you're curious about training with a barbell but have no experience, we have the perfect program for you.
Performance Health & Fitness now offers a barbell-specific training group on Tuesday mornings from 7:30-8:30am. This program is led by Certified Personal Trainer, Mitchell Schumacher and is offered month-to-month for just $139.00 (including Basic Membership).
Participants will learn how to improve their lifting technique, learn about the effectiveness and importance of accessory movements, and learn how to correct their individual weaknesses. Not only will participants receive weekly personal critiques from a certified personal trainer, they will also receive a full written lifting program that will provide guidance and support for 2 additional days of training (self-paced without a trainer).
This program is limited to 12 participants to ensure an enjoyable group experience but receive one-on-one attention.
train smarter and harder day in and day out
About the Trainer:
Mitchell Schumacher | B.S. in Human Performance and Fitness, NSCA-CSCS
Mitchell received his Bachelors degree in Human Performance and Fitness from St. Ambrose University in 2016. He has always been interested in sports and staying active. Since the age of 5, Mitchell has played tennis; his sport of choice.
Mitchell is a detail and technique-oriented coach who enjoys working with people on the "little things". Whether you are advanced in your training or novice, Mitchell's mission and passion is to get you to the next level.
Mitchell is also the head strength and conditioning coach for the Iowa Flyers Swim Club. Along with coaching swimmers, Mitchell enjoys working with any type of rotational athlete. Mitchell believes that we can all train like an athlete, it is just about finding the right formula and program for you.
Want to learn more and/or sign up?

We would love to tell you more about our Foundations of Barbell Training program. Use the form below and we will contact you within 1 business day.