Need some workout inspiration? Give our workout of the week a try! Feel free to modify as needed based on your ability and available time, and reach out on social or at the health club if you have any questions about the movements.
THE WORKOUT
Equipment Needed: Dumbbells (2 pairs – heavier and lighter)
SET 1
15 reps of each exercise (2 rounds)
– Squat
– Reverse Lunge
– Push-up
– Wide Row
SET 2
15 reps of each exercise (2 rounds)
– Sumo Squat
– Forward Lunge
– Reach Push-up
– Narrow Row
Want to ask me a question about this workout, personal training, or Performance Health & Fitness' Boot Camp? Email me at mpriske@perfther.com or call 319-665-2548.
You can also watch the video tutorial on our YouTube Workout of the Week Channel >>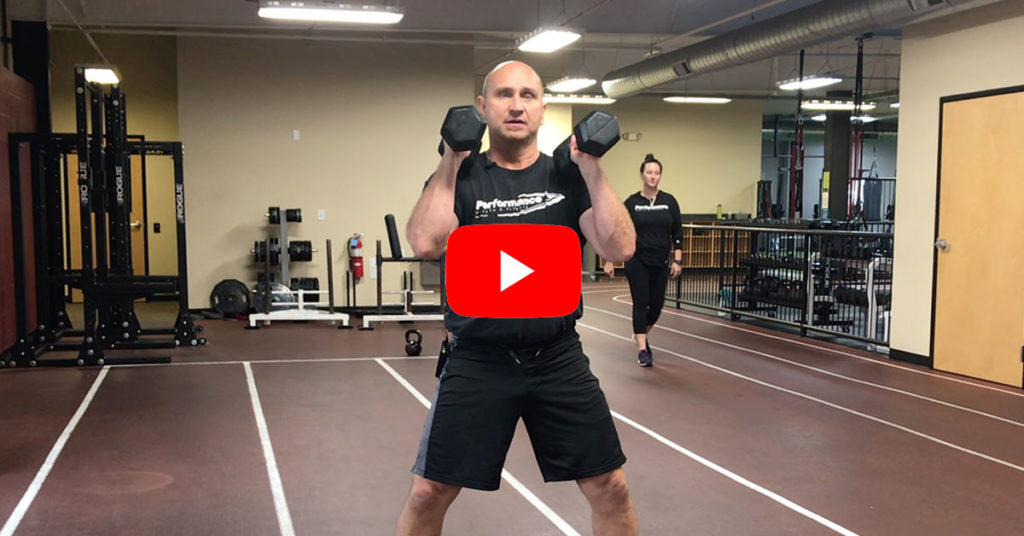 Want more Workout of the Week videos? See our full workout video archive >>
///
Want to learn more about Personal Training, Health Coaching or Nutrition Coaching at Performance Health & Fitness? Sign up for a FREE 30-minute Strategy Session with a certified personal trainer and we'll help you find the resources and information needed to reach your personal goals.