Have you ever tried dribbling 2 basketballs? What about 3? 4?
The more basketballs you add, the harder it becomes to dribble them all at once. Multi-tasking is a very difficult concept that most (if not all) of us cannot truly do.
This is the challenge of staying "fit".
So, what is "fit"? What defines fitness? Well, fitness can mean multiple things:
Strength
Speed
Endurance
Power
Agility
Aerobic Capacity – Max HR, VO2 Max
Anaerobic Capacity
Sport-Specific Conditioning
Flexibility
Mobility
If fitness can potentially mean multiple things, how can we possibly be truly "fit"? How can we "dribble 10 basketballs" at once? In short, we cannot. Our training can truly focus on 2 or 3 of these ideas. However, with a well-thought-out (and planned out) training program, all of these ideas can be focused on at a given time. This can be accomplished by training and working through different phases or seasons. By doing this, we keep our training monotony low, which can potentially stave off plateaus, training boredom, and it can keep motivation levels steady.
As an example, let's look at my own training and what I try to accomplish when I am at the gym. I have a need to compete. Whether that is in a sport or against myself, I need to compete. So, my training revolves around that need.
In most sports, we need to be able to express power, strength, and speed. We need to be able to complete the given task in the best and most efficient way possible. So, my training tends to lean towards those three ideas.
I worry much less about the load/amount of weight I am moving. Instead, I focus on HOW I move/express the weight I do use.
By doing this I add to, train, and recruit the fast-twitch muscle fibers that I need to express power and speed.
The third factor is strength, which I tap into by making sure I have the volume (or repetitions) I need to continue feeling stronger and stronger. This number CAN be different for everyone. For me, my sets tend to consist of 3-6 repetitions for "bigger" patterns, while my "smaller" patterns tend to consist of 6-10 repetitions.
You will notice that even training for a few factors is already quite complex. Yes, some of the other factors may come into play during a warm-up or cool-down (mobility, flexibility, agility), but they are not focal points, they are a catalyst to get me where I really want to be.
So, instead of trying to be "good at everything", be great at a few things.
Have fun with training, switch things up, and DO NOT try to dribble 10 basketballs.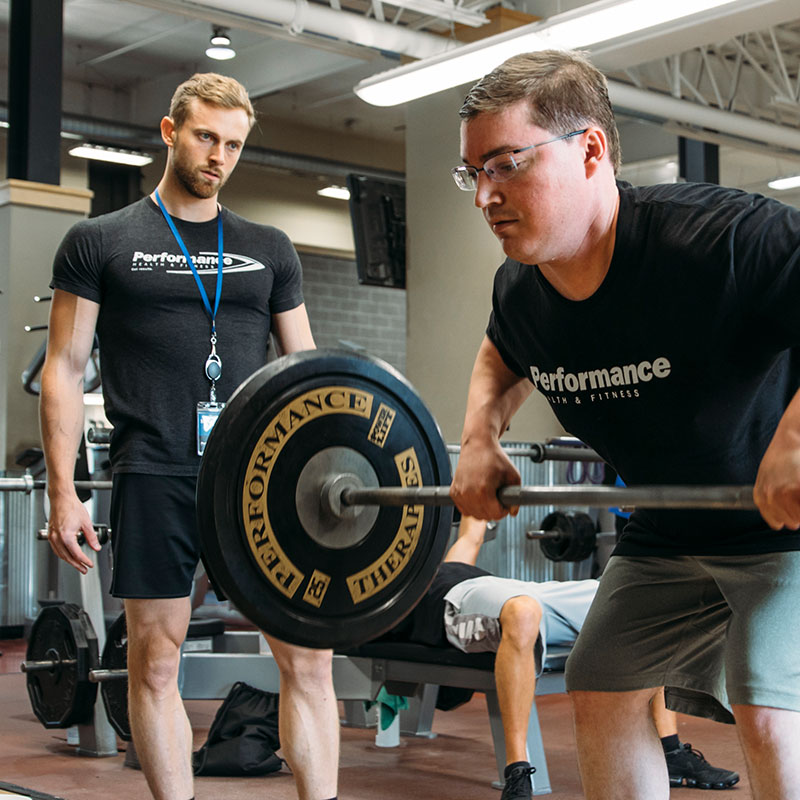 About Mitchell Schumacher
Strength Coach & Personal Trainer
B.S. in Human Performance and Fitness, NSCA-CSCS, BOEE Certified Coach
Mitchell received his Bachelor's degree in Human Performance and Fitness from St. Ambrose University in 2016. He has always been interested in sports and staying active. Since the age of 5, Mitchell has played tennis; his sport of choice. Mitchell enjoys working with people on the "little things" in the gym that can lead to BIG differences in performance and functionality. When he is not with clients or doing his own training, Mitchell enjoys being outside, fishing, and catching up with friends and family.
Request a Complimentary Initial Consultation
Would you like to schedule a complimentary initial consultation with Mitchell? Fill out the form below and we will get back to you within 24 business hours with availability and next steps. These appointments typically last 30-60 minutes and are scheduled in advance. Initial consultations can be conducted in person or virtually.
Strategy Session with Mitchell